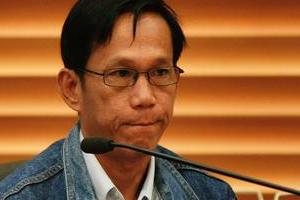 The Thai overstayer at the centre of the prosecution of former Mangere MP Taito Phillip Field has been allowed to remain in New Zealand.
Tiler Sunan Siriwan and his partner Aumporn Phanngarm have each been issued with two-year residency permits to work and train in New Zealand, their lawyer Olinda Woodroffe said today.
In a letter confirming the permits, Associate Immigration Minister Kate Wilkinson said though Mr Siriwan failed to front up to an earlier refugee status hearing, and Ms Phanngarm's refugee claims were ruled "manifestly unfounded" and "an abuse of the New Zealand refugee determination system", she had agreed to grant the permits on a number of conditions.
Permanent residence would be granted at the end of the two years, provided Mr Siriwan work as a tiler for at least a year, and demonstrate he has worked to obtain New Zealand tiling qualifications.
The couple must also meet English language standards, and "health and character" requirements.
"I cannot guarantee the outcome of the residence application if the conditions are not met, or either application is lodged outside the timeframes stipulated...", Ms Wilkinson said.
The couple have been living in an undisclosed location in Auckland, where their New Zealand-born son Henry is attending school.
Mr Siriwan, who did work for Field in New Zealand and Samoa in exchange for help with immigration matters, was a key witness against Field who stood trial on bribery and corruption charges in August.
Field was eventually found guilty on 11 of 12 bribery and corruption charges and 15 of 23 obstruction of justice charges.
He is serving a six-year prison term.
Mr Siriwan and his family were deported from Samoa to Thailand, but the police brought them back to New Zealand on a limited-purpose visa to testify against Field.