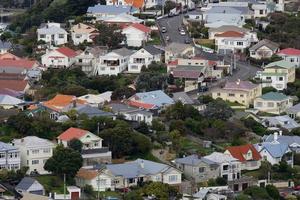 Only $1.6 million of the Government's allocated $18.4 million to help modest income-earners buy houses in expensive places has been taken up.
New Zealanders roundly rejected the idea of getting free financial top-ups via the state and the shared equity pilot scheme resulted in a 1033 per cent under-demand.
Details of the scheme are in Housing NZ Corporation's just-released annual report for the year to June 30, 2009.
Those earning $85,000 but needing 5 per cent to 30 per cent extra cash to buy or build their first home in high-priced Auckland, Wellington, Nelson, Christchurch or Queenstown could get the money.
The two-year pilot offered an interest-free top-up loan from Housing NZ. No regular repayments were even required if 20 per cent was loaned.
The scheme was hatched by the Labour Government in response to the housing affordability crisis.
Michelle Williams, Housing NZ senior communications adviser, said the government change meant the scheme was not actively promoted.
"This Government has a different focus in terms of home ownership. Initial forecasting for this product suggested funding would be required for approximately 700 loans over the two-year pilot phase. This has not been the case due to a change of government and subsequently change in focus. Coupled with no promotion and low awareness of product, demand has been very low," she said.
The scheme ends in July.
Westpac chief economist Brendan O'Donovan said the scheme may not have worked because banks changed their lending policies and axed 90 per cent loans and because the Welcome Home Loan scheme may have been more popular.
"It's been completely under-whelming. Usually a little bit of free money gets a few takers," he said, adding that he had heard that only 18 to 20 households applied.
Housing NZ Corporation massively under-spent in many different areas:
Only $7 million of the allocated $13.9 million for Auckland City pensioner housing was spent due to delays getting resource consents for the Ladies Mile development
Just $35 million of the budgeted $52.7 million went on state housing purchases because of "re-prioritisation of funding totalling $12 million to accelerate maintenance upgrades".
Only $5 million of $7.5 million went on the Welcome Home Loan mortgage insurance scheme to help people buy their first house. Ms Williams said 1156 loans had been granted in the year to June 30, 2009.
Housing NZ chairman Pat Snedden said annual savings of $22.6 million had been identified.
Chief executive Dr Lesley McTurk said 954 houses had been added to the corporation's stock in the June year but 425 had been sold.
The corporation's biggest new projects were the 167ha Hobsonville development and the Tamaki transformation to improve the lives of 17,000 people living in 5000 Glen Innes, Pt England and Panmure houses in the next 20 years.
* www.sharedequityscheme.co.nz
* How it worked
State shared equity scheme, interest-free money for private houses in flash areas.
Buyers' deposit: minimum 5 per cent.
Bank home loan: 65-90 per cent.
State shared equity top-up: 5-30 per cent.
Source: Housing NZ Corporation.