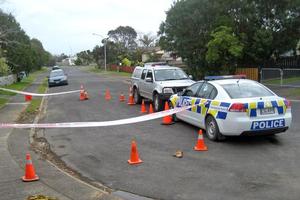 New Zealanders can recognise crime in other areas, but prefer to dismiss it as part of everyday life in their own, a study suggests.
More than 1400 people took part in a Victoria University survey, Not in my backyard? Crime in the Neighbourhood, conducted by Institute of Criminology director Associate Professor Michael Rowe.
The study focused on four areas - Murrays Bay on Auckland's North Shore, Otahuhu in South Auckland, Westown in New Plymouth and Havelock North in Hawkes Bay. They were selected for their varying socio-economic status, demographic profile and police-recorded crime rates.
The survey found that while more than 80 per cent of respondents agreed - or strongly agreed - crime was a serious problem in New Zealand, 63.2 per cent believed it was a problem only in other areas.
Respondents from Otahuhu - the area with the highest crime rate - did identify crime as a serious problem in their neighbourhood but, like the other regions, tended to dissociate it from the local community.
"It's a lot of people coming into the area that are causing these problems because of the outlet of drinking holes that we've got in Otahuhu," one person commented.
"Otahuhu has got a lot of bad people, I know, but not as it's made out to be [that] all crimes are committed by people in Otahuhu."
And many respondents were defensive of the community to the point of dismissing problems such as public drunkenness by young people as a "rite of passage" and not something of a wider concern.
Some expressed sympathy for young people they believed had limited options in terms of social and leisure activities, suggesting they were at times over-policed.
One laughed off finding comatose teenagers in her yard at weekends.
"We find people sleeping in our agapanthus every Saturday night. You know that's normal behaviour for Havelock North and teenagers.
"I suppose it's just unnerving. Most of the time my husband just sprays the hose at 7 o'clock in the morning and they all just get up and off they go.
"But most of them we sort of know because our children grew up in Havelock North so ... I'm not threatened personally by it, it's just disorder, if you can call it disorder."
CRIME? NOT IN MY BACKYARD
63.2% disagreed or strongly disagreed that crime was a serious problem in their area, compared with others.
80%+ agreed or strongly agreed that crime was a serious problem in New Zealand.