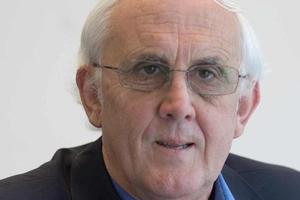 Two recent events are good for the environment.
The first is the launch ceremony for the Hobsonville Point development. Hobsonville Point is the creation of a new community of 3000 dwellings on the former Hobsonville air base.
It is a public-private partnership between the Hobsonville Land Company, a subsidiary of Housing New Zealand, and an Australian listed company, AVJennings.
It is a greenfields development that when completed will be a small town the size of Devonport with a population of around 10,000. It is located within the Auckland metropolitan urban limits on the shores of the Upper Waitemata Harbour.
It is a project that started under Labour, was reviewed by National and is now strongly supported by Housing Minister Phil Heatley.
He turned the first sod with a 13-tonne digger and enjoyed it.
It's a development with some leading edge environmental elements.
Houses will be properly insulated and solar oriented. There will be solar or heat pump hot water in every dwelling and they will be future-proofed for solar electricity when it becomes affordable. Every home will have a rainwater tank for grey water use. There will be a fast ferry link with downtown Auckland and good local bus connections. The village is designed for walking and cycling.
The development will also have world-class telecommunications. In a joint venture with Vector, Hobsonville Point will have ultra-fast, fibre-optic broadband connections for homes, schools, and commercial premises. It will create 2000 jobs within the site including a signature boat-building industry, the result of a partnership with Waitakere City Council.
Hobsonville Point will put into practice in Auckland many of the theories about best practice urban development. The first stage of the project is due for completion in 2011.
The second event was the National Party's Bluegreens forum in Taupo. This ginger group was formed in 1998 and now embraces 18 members of National's caucus.
It brings together progressive National Party members united in their interest in sustainable development.
A number of environmental groups participated in the forum and there was constructive and open engagement on the big environmental challenges facing New Zealand including economic development, climate change, freshwater and co-governance arrangements with iwi.
The Bluegreens is an interesting and worthwhile initiative.
It has been embraced by many younger MPs and is clearly influential with some ministers but there is room for its influence to grow.
* Gary Taylor is the chairman of the Environmental Defence Society www.eds.org.nz and a director of the Hobsonville Land Company.