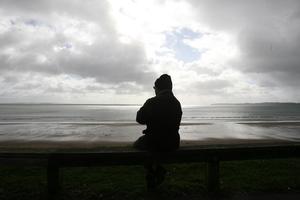 The Government has ordered a review after deeming New Zealand's response to yesterday's tsunami "not good enough".
A number of vital agencies received confused warnings or no information at all from the Ministry of Civil Defence immediately following the Samoan earthquake and subsequent tsunami.
Civil Defence Minister John Carter said the review would look into the way the Civil Defence and Emergency Management ministry deals with tsunami alerts.
"Generally, the response to yesterday's tsunami warning was pretty good, but there are concerning reports about the ways in which some information was communicated to the public.
"Frankly, that is not good enough," he said in a statement today.
Mr Carter said public confidence was "critical" and he was determined that lessons be learned from yesterday's warning.
He said co-ordination between the national Civil Defence headquarters and regional operations went largely to plan and that it was important regional controllers could make decisions about their own areas.
"However, I think Civil Defence weren't as helpful as they could have been in communicating with the media in the early stages and I am also concerned about reports saying places like Wellington Airport didn't get timely information. We have to sort that out," he said.
Acting Prime Minister Bill English said the Government would be reviewing how the alert was handled "once the civil defence position winds right down".
"There was, I gather, a bit of confusion which can happen when an unexpected event happens very fast," he said.
The emergency response body has been criticised after local media and one airport were left in the dark yesterday.
Civil Defence issued a tsunami warning about an hour after the 8.3 magnitude quake off Samoa, which hit at 6.48am.
It downgraded it to a threat advisory shortly after 11am.
State broadcaster Radio New Zealand reported that a special phone hotline in its newsroom, specifically for civil defence emergencies, did not ring.
Immediate inquiries were met with an answerphone which recommended ringing after 8am.
Television NZ also reported problems about mixed messages from Civil Defence on its Breakfast programme.
"We are classifying a tsunami but we are classifying those at the moment as rumour, we haven't got them confirmed," Colin Feslier told the show, which contradicted what news reports were broadcasting at the time.
Mr Feslier continued to give vague responses when pressed, the broadcaster reported.
Wellington International Airport was also overlooked in the alert despite it being a lifeline utility, Radio New Zealand reported.
Organisations such as media, electricity and telecommunications entities are legally required to continue operating in an emergency.
Wellington Airport was not notified about the tsunami alerts and calls to the Ministry of Civil Defence and the local Emergency Management Office also drew blanks, said operations manager John Barnden.
- NZHERALD STAFF and NZPA
How you can help
Pacific Cooperation Foundation
Deposits can be made at at any Westpac branch. All the money raised will go to the Samoan Government
Red Cross
- Make a secure online donation at redcross.org.nz
- Send cheques to the Samoan Red Cross Fund, PO Box 12140, Thorndon, Wellington 6144
- Call 0900 31 100 to make an automatic $20 donation
- Make a donation at any NZ Red Cross office
ANZ bank Make a donation at any ANZ bank branch, or donate directly to the ANZ appeal account: 01 1839 0143546 00 Oxfam
- Make a secure online donation at oxfam.org.nz
- Phone 0800 400 666 or make an automatic $20 donation by calling 0900 600 20