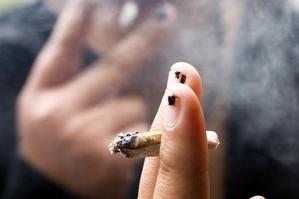 A proposal to license tobacco retailers and turn cigarette packs into plain packages bearing only health warnings has found strong support.
In planning for the "end game" of widespread tobacco use, researchers canvassed public health physicians, policy officials in the Ministry of Health and other departments, and journalists.
They floated five proposals:
Creating a Smokefree Commission that could require licensing of retailers, ban sales near schools, take over wholesaling, and end the glossy branding of tobacco and cigarette packets, turning them into generic, plainly packaged products displaying only health warnings.
A weaker form of the commission, with licensing, but keeping existing links between suppliers and retailers.
Progressively reducing tobacco import quotas, which would probably force prices up.
Changing the law to make it easier to sue tobacco firms successfully.
Making the tobacco industry responsible for reducing smoking, with stiff penalties if it failed to meet targets.
About a fifth of adults smoke, and the highest prevalence is among those aged 18 to 34.
But the rate of decrease has slowed since the late 1990s.
One of the researchers, Professor Richard Edwards, of Otago University at Wellington, said yesterday New Zealand needed to seek a virtually tobacco-free future in which children were hardly exposed to tobacco and were unlikely to start smoking.
"The general reactions to the individual suggestions were quite mixed, but overall they were pretty positive about the idea of radical proposals," said Professor Edwards.
"People thought the Smokefree Commission was a good idea."
Professor Edwards will present the findings to the Public Health Association conference in Dunedin today.
The proposal for the strong version of the commission was put before public focus groups which included smokers and non-smokers.
"Among the public, there was very strong support, stronger than the policy-makers, even among the smokers," Professor Edwards said.
"There's very little support for tobacco or the industry among smokers. In some of these issues, the public are ahead of the policy-makers."
But participants had said that for such radical proposals to be accepted, the way tobacco was portrayed had to change.
Professor Edwards said tobacco should be viewed as "a "uniquely hazardous product - a poison that's addictive".
"It's something people, and in particular children, need to be protected from, putting tobacco in the same category as asbestos ..."
Tobacco had been misleadingly compared to other health risks such as road use.
"One in two long-term smokers will be killed prematurely by smoking," Professor Edwards said, "[but] one in two people will not die crossing the road."
He said he hoped the findings would influence debate on tobacco policy.