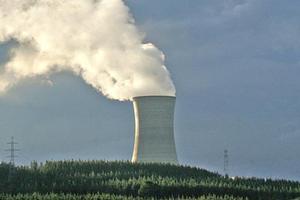 The Government has released a report reviewing the emissions trading scheme set up by the Labour government last year.
The scheme was put on hold by National when it came to power and an emissions trading scheme (ETS) select committee was set up to review it.
Committee chair Peter Dunne today described the resulting report as a "middle road" through some "complex and contentious" material.
Mr Dunne said there was a huge range of opinion to consider from a broad spectrum of submitters.
"I think the report advances and clarifies the thinking around issues such as what New Zealand's response to climate change should be; whether an emissions trading scheme is a better approach than a carbon tax; the point of entry of various sectors into the ETS; and the need for ongoing monitoring and research", Mr Dunne said.
The report gave the Government the mandate it needed to move forward, he said.
There were also four reports from minority parties, which gave an indication of the political differences and complexity of issues faced.
"My objective throughout was to find the common ground between the parties," Mr Dunne said.
The committee had "achieved some clarity and a platform for the Government's next steps.
Meanwhile, the Labour Party has called on the government to act 'with integrity' over the introduction of an ETS.
"Labour is fairly flexible on the ways in which the scheme could be amended to achieve National's stated goals while retaining the scheme's original integrity," the party's Climate Change spokesperson Charles Chauvel said.
"This is a golden opportunity to reach a broad consensus and take New Zealand's ETS design off the political battlefield once and for all. We hope National will seize that opportunity. If they do, Labour is ready and willing to work with them", he said.
- NZPA