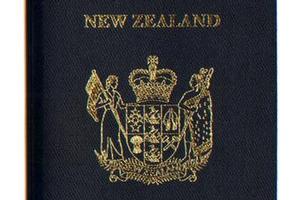 A New Zealand-born Dutch teenager who wants to sail around the world could face challenges from child protection and maritime authorities if she plans to launch her vessel here.
Thirteen-year-old Laura Dekker, born on a yacht off the coast of New Zealand, wants to become the youngest person to make the voyage.
She has the support of her seafaring father, but child protection authorities in her Netherlands homeland want to stop her and have applied for temporary custody.
Laura hopes to set sail next month and plans to take two years, resting in ports to avoid bad weather.
"I want simply to learn about the world and to live freely," she told Dutch television.
The Daily Telegraph reported she has a New Zealand passport, which could allow her to escape the Dutch Council for Child Protection and begin her trip here.
But she would have to overcome local regulations before she could set sail.
Child, Youth and Family will not comment while the case is before the Dutch court. But deputy chief executive Ray Smith said he did not think it was sensible for a 13-year-old to sail solo around the world. "I think most people would share that view."
Laura could also be refused permission to sail by Maritime New Zealand (MNZ), which can stop any vessel from leaving New Zealand under the Maritime Transport Act 1994.
Recreational boating manager Jim Lott said the agency would have to be satisfied that her voyage would not put her life or the lives of others at risk.
"There is no question that being alone in a small boat on a large ocean is extremely tough - mentally, physically and emotionally - even for an experienced adult sailor," said Mr Lott.
MNZ would have to assess Laura's experience, skill and age and the seaworthiness of her vessel.
It exercised its authority last year in refusing to let British rower Oliver Hicks, 27, depart from a NZ port for the treacherous Southern Ocean.
Hicks instead launched his $500,000 rowboat, The Flying Carrot, from Tasmania in January, but abandoned the voyage after spending three months unsuccessfully trying to row across the Tasman. He was towed into Bluff by a fishing boat.
Laura spent the first four years of her life at sea, had her own yacht at 6 and began sailing solo at 10.
If she embarks on schedule in her 8.3m Hurley 800 yacht called Guppy, she will be 14. A British teenager who is on course to become the youngest ever solo-sailor to circumnavigate the world has spoken in support of Laura.
Mike Perham, who set his first world record when he sailed the Atlantic alone, also at the age of 14, told the Daily Telegraph that people should focus on her ability, not just her age.
"If I was asked whether an average 13-year-old girl should sail around the world I'd immediately say no.
"But Laura isn't average and that's what I feel has caused this little storm," Mike said. "How young is too young? Age is only a number. It's what makes the person that is important."
Over the past 10 months, the 17-year-old Briton, who will finish his voyage in Portsmouth this Saturday, has battled 15m waves and coped with serious damage to his yacht, TotallyMoney.com.
- ADDITIONAL REPORTING: AGENCIES