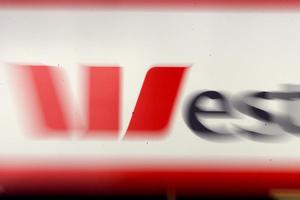 Westpac New Zealand looks likely to follow the BNZ in cutting unpopular but lucrative penalty fees after its Australian parent said yesterday it was slashing its own "exception fees".
Australia's Westpac Banking Corporation will cut exception fees, which cover overdrawn account fees, outward dishonour fees, missed credit card payment fees and over-the-limit fees on credit cards and personal and business accounts, to A$9 ($11) from current levels of up to A$45.
The "across the board" reductions at Westpac and Australian subsidiary St George take effect from October 1.
Yesterday Westpac New Zealand spokesman Craig Dowling said the bank had been "conducting a detailed review of its own exception fee structure - remembering that we are locally incorporated and make decisions taking into account our own operating conditions and costs".
"As a result of the review, there are changes being considered that will no doubt be warmly welcomed by our customers."
He expected to be able to announce those changes within the next few weeks.
Westpac's move comes after National Australia Bank and its New Zealand subsidiary BNZ last week abolished their overdrawn account fee on personal savings accounts and personal transaction accounts, winning praise from consumer groups and politicians.
BNZ chief executive Andrew Thorburn told the Herald the bank processed a million transactions a year that incurred the fees and they were its number-one source of complaints.
The fees totalled $25 million a year so it was "not an insignificant business decision" to drop them.
In response to the BNZ's decision, New Zealand's largest bank, ANZ National, said it continued to "continuously review our product and pricing structures to ensure they remain competitive".
Its parent, ANZ Banking Group, and ASB Bank owner Commonwealth Bank of Australia told Australian media they too were reviewing fees.
The fees are hugely unpopular with customers and generate a steady stream of complaints to Banking Ombudsman Liz Brown, who said "a lot of bank customers do feel that they are quite unjust fees and in particular that they are unjustly high".