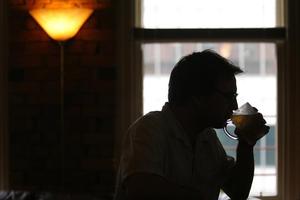 Low alcohol products will be cheaper and liquor licences harder to get, if changes to liquor laws floated today by the Law Commission go ahead.
The commission was last year given the job by the Government of reviewing the Sale of Liquor Act.
It considered the contribution of excessive use of alcohol to law and order problems, serious health and injury, and other social harms.
Announcing options the public have three months to make submissions on, commission president Sir Geoffrey Palmer said it was time to "curb the harm" alcohol caused.
Click here to read the Commission's issue paper
"The Law Commission is not proposing a return to wowserism, but the preliminary evidence suggests the time has come to review the policy settings, to reduce the excesses and curb the harm."
That view was supported by judges, medical specialists and police, Sir Geoffrey said.
Police Commissioner Howard Broad said alcohol is a key driver of offending and creates a "considerable strain" on police resources.
"Police data around the misuse of alcohol is disturbing" Mr Broad said.
He said at least a third of all offenders caught by police have consumed alcohol.
"This rises to two-thirds of all offenders during the weekend period," he said.
Mr Broad said over 21,000 people had to be taken into custody during the 2007/2008 audit period because of their level of drunkenness.
"Many of these people end up in police cells until they sober up," Mr Broad said.
He said police support the Law Commission in its review.
"Police recognise that legislation change is not the sole solution to reducing alcohol related harm, but we do consider that it is appropriate to be reviewing the legislation," said Mr Broad.
Justice Minister Simon Power said the report raises issues for discussion and debate, and described it as "wide-ranging".
He said he has asked the commission to deliver a final report by March next year so legislation changes can be made by the end of 2010.
"I urge the public to take time to read the proposals over the next three months, and I look forward to the responses to them," Mr Power said.

The report's options include
* a completely new Sale of Liquor Act;
* measures aimed at curbing harmful drinking, targeting cheap alcohol products;
* reducing excise tax on low alcohol products;
* reducing hours in which alcohol can be purchased;
* a split purchase age for alcohol, making it 18 on premises, and 20 at off licences;
* expanding criteria under which liquor licences can be declined, and expanding conditions that they have to meet;
* introducing graduated licence fees, so that low-risk operators were not unfairly burdened.
- NZPA