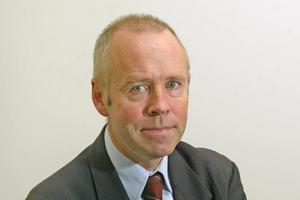 This has been an especially awful week for Phil Goff. It is not just that the Labour leader has made two blunders - the first being a policy mishap and the second being caught out by failing to reveal pertinent information. It is that a pattern of bad judgment calls is starting to emerge. That will be causing his colleagues some serious concern.
Twice within the past two months, Goff has sought to cause National discomfort only to end up pinging himself by failing to disclose facts which ended up being revealed by his opponents to his embarrassment.
The first example was Neelam Choudary, the Indian woman who alleged former minister Richard Worth sexually harassed her. She turned out to be a Labour Party activist.
The latest example is a Helensville man, Bruce Burgess, who seemed the perfect example of the kind of middle-class distress Goff had been talking about when he floated a shift in Labour policy so the dole would be paid to redundant workers for up to a year regardless of the income of their partners.
Goff gaffed in not placing an income cap on this assistance. National ridiculed the policy for amounting to "welfare for millionaires". Goff sought justification in Mr Burgess's predicament. Having lost his job, Mr Burgess could not get a benefit even though his wife earns only $21,000 a year. As a result, he was at risk of losing his lifestyle block.
What Goff did not mention is that Mr Burgess owns two rental properties in Auckland.
Goff's office was yesterday arguing the failure to mention this - or pass this knowledge on to the Herald, which followed up Mr Burgess's case after being alerted to it by Goff - did not have any bearing on Goff's argument.
The unemployment benefit is income-tested, not asset-tested. Moreover, Mr Burgess was not raking in any money from the properties because the rents failed to cover the mortgage payments.
Goff is kidding only himself if he thinks this new information would not change people's perceptions of Mr Burgess's predicament.
Labour knew Mr Burgess owned the properties. It should have dropped his case immediately it knew that. However, presumably Goff was blinded by Mr Burgess being one of John Key's constituents. The Prime Minister had done nothing to help him. Goff could see the headlines before they appeared. Through his own fault, they have ended up being the wrong ones.
Why is this happening? Goff did not come down in the last shower. However, he is a man in a hurry. That is understandable. He will likely get only one shot at winning an election.
Time is not on his side. But too often Goff seems to be in too much of a hurry. He has only one gear - hyper-fast. He performs as if the next election is being held tomorrow. It is leading to mistakes and poor judgment calls.
If he fails to win in 2011, Goff knows his party will look for someone else to lead them into the next election. If he keeps performing in the fashion displayed this week his colleagues might start asking themselves whether they should not look elsewhere before then.