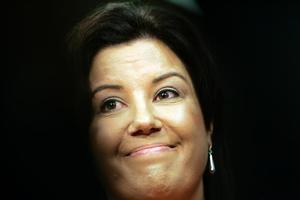 Labour has again gone on the attack over Social Development Minister Paula Bennett's decision to cut an allowance for solo parents at university - confronting her with two solo mothers affected by the change.
Ms Bennett narrowed the criteria for the Training Incentive Allowance so those solo parents or those on invalids' benefits doing tertiary courses such as diplomas or university degrees are no longer eligible.
The decision has riled the Labour Party, which yesterday renewed its accusations Ms Bennett was "abandoning" other solo mothers by denying them an allowance she herself had benefited from when she was a solo mother at university in the 1990s.
Labour MPs confronted Ms Bennett with stories of people affected by the change to the allowance, which provides up to $3862 a year for costs such as transport and course fees.
They included two mothers of three who featured in the Herald on Sunday recently. Jennifer Johnston and Natasha Fuller had planned to begin degrees in nursing and education respectively. The newspaper quoted Ms Fuller as saying the realisation she was now ineligible for the allowance left her with the feeling National's aspirations for single mothers were for "supermarket jobs".
In Parliament yesterday, Ms Bennett said she could not comment on individual circumstances, but said a solo parent with three young children could already get up to $1030 a week, including the domestic purposes benefit, accommodation supplements and childcare costs.
As she answered, Labour MPs shouted Ms Bennett down and peppered her with interjections, such as "how much did you get?" and "you got it!".
Ms Bennett said she stuck by the decision to narrow eligibility for the allowance. "Tough decisions" had to be made to deal with the economic downturn. "It should be quite clear that, quite frankly, it would be a pretty pathetic decision-making process we were going through if politicians started making decisions based on what happened with them - in my case 15 years ago."
Labour's social development spokeswoman, Annette King, said another one affected was Greg Soar, a campaigner for legalising the medicinal use of marijuana who is on an invalids' benefit. She said the advice he apply for a scholarship or student loan instead of the allowance was laughable - especially because National had now ditched the scholarships he was most likely to be eligible for.
About 4500 beneficiaries a year will be affected by the change, which is expected to save $2 million over the next year. Those already getting the allowance for university degrees will continue to do so for another two years. But anyone enrolling in new courses at level 4 or above after May 28 will not qualify.