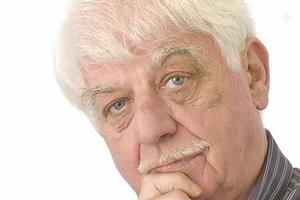 The Government's decision to put the kibosh on the plan to add folic acid to bread was a no-brainer.
The very idea of subjecting the entire population to this chemical on the off-chance it might prevent disease in 70-odd babies in any year was always utterly incomprehensible.
Particularly since there was absolutely no evidence that the folated bread would be eaten by those for whom it was intended - women about to become pregnant and in the first stages of pregnancy.
We are told that, in order for the folic acid to have the desired effect, such women would have to eat 11 slices of such bread every day.
For one thing, how many women know in advance they're going to get pregnant, even if they're determinedly trying; and for another how many know they are pregnant until they miss one, or possibly two, periods?
And how many people of any description eat 11 slices of bread a day? I am, and always have been, a big bread eater, but rarely do I consume more than six slices a day.
The explanation, perhaps, is that this stupid idea originated in Australia where some authority or another has prevailed on the public to accept the folic acid additive in their bread.
It would have spread to this country because of some agreement or other which apparently ties us together on standards of food safety. Thank heavens, then, that our politicians had the nous to tell the Aussies that as far as we're concerned, folic acid in bread is a big no-no.
Food Safety Minister (what next will we have a minister of?) Kate Wilkinson and Prime Minister John Key, who backs her, are to be highly commended for deferring this decision for a few years, by which time, we all hope, it will have been forgotten.
You can see where this dumb idea came from. Imagine a group of "experts" sitting round discussing health matters when one of them says, "Why don't we ... ?" And the rest, without benefit of thought or scientific evaluation, reply, "Oh, what a good idea. Let's do it."
Living in the airy-fairy world of academic theory, they give no thought to the people on whom their weird and wonderful ideas are to be visited. Nor would they recognise that this sort of thing is nanny statism taken to its most sinister extremes.
Who knows? If they'd adopted the same mentality in the 1960s, they might have fortified bread with Thalidomide to prevent morning sickness in pregnant women.
Now don't get me wrong. Spina bifida and other neural tube defects are horrifying, and the children who suffer from them and their parents deserve our deepest sympathy and unlimited support.
But the shotgun approach of putting folic acid in the bread eaten by the entire population would do nothing to alter the fact that a handful of children are going to be born each year with such disability.
Instead of railing against the Government's decision by mouthing what is little more than emotional blackmail, people like John Forman, executive director of the Organisation for Rare Disorders, should be organising an education campaign directed at women trying to have children, and those newly pregnant, alerting them to the need to supplement their diets with folic acid.
It makes you wonder what the so-called experts in various "disciplines" will get up to next. If we accept the practice of self-medicating the community to ward off all manner of specific health conditions, where would it end?
Would the liquor industry be required to put saltpetre in all alcoholic beverages to prevent rape? Will we have methadone in our milk to help ease the withdrawal of crack addicts? Perhaps Ritalin in the butter to help to improve the concentration of poor drivers? And maybe amphetamines in the fizzy drinks to help fight obesity? The possibilities are endless.
However, notwithstanding all that, there are at least two examples of mass medication from which whole nations, including this one, have derived extraordinary benefit.
The first was the inclusion of iodine in table salt, but that was to address a general health issue, not a specific one.
The other is fluoridation of water supplies, which has had immense and lasting benefit to the dental health of New Zealanders for more than 50 years.
In the boondocks of Rotorua, however, it is still to come. While its children languish at the top of the rotten teeth scale, they await the election of a district council with enough nous and guts to do it.
As I said, the folic acid in bread idea originated in Australia. Perhaps, next, they'll insist that steroids and beta blockers be added to Victoria Bitter ale to prevent the struggling (oh joy!) Australian cricket team losing the Ashes.