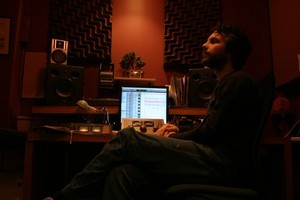 Buffalo by The Phoenix Foundation has won all three technical awards at this year's Vodafone New Zealand Music Awards.
The announcement was made at a ceremony in Auckland tonight, along with the finalists for the main categories.
Wellington-based sonic-maestro Lee Prebble won both MAINZ Best Engineer and MAINZ Best Producer, and Paul Johnson won Best Album Cover.
"Every year we expect to see Lee Prebble's name in the shortlist, and another Best Producer win is testament to all the hard work he has done helping create some of the country's best albums" said RIANZ head Campbell Smith.
The Phoenix Foundation were also nominated for five of the main catagories, making them the overall leaders in this years awards with eight, beating out Gin Wigmore and Dane Rumble with six each.
*Tickets for the Vodafone New Zealand Music Awards are $20 from Ticketmaster
*C4 will broadcast the awards live from 8.30pm on October 7th
-Herald Online