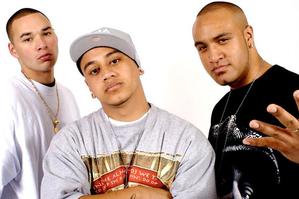 Gossip columnist Rachel Glucina's social alphabet of what to expect at tonight's New Zealand Music Awards:
A is for going AWOL from work on Friday morning after a long, long night at the Vodafone New Zealand Music Awards. And to Anika, who hit the stage last year in bare feet. You go girl.
B is for bad ass leather and buxom blondes: staple threads for all rock stars (real and imaginary). Ask Tommy Lee.
C is for the couple with too much chutzpah who, er, got a little too chummy and intimate at the table. Next time people: rent a room at The Langham.
D is for Don and Dave (McGlashan and Dobbyn) who are duelling it out (alongside Savage) for best male. Fight it out fellas.
E is for experiencing Ladyhawke live.
F is for Fat Freddy's Drop, who are up for four gongs this year.
Nice one guys.
G is for gossip, glamour, groupies and gin – the booze AND the petite blonde with the husky voice.
H is for hoodies, hats and hiding behind dark shades. You know who you are Scribe.
I is for good intoxication, not bad, like Hamish Gee last year, who was carted out in a wheelchair after a few too many bevvies.
J is for "just saying". As in: Dai is the hottest hobbit I know. Just saying.
K is for a night of kneeling down and paying homage to the Kings of Kiwi music. We're not worthy, we're not worthy.
L is for the ladies, as in Ladyhawke and Ladi 6 (both nominated for best female artist) and to The Living End who jetted in to present
a couple of awards.
M is for The Mint Chicks and Midnight Youth.
N is for Norrie snapping your pic for Spy.
O is for ogling Annabel Fay and her hot new figure. Work it, girlfriend.
P is for pop princesses, the new blue politicos and P-Money, who is up for single of the year.
Q is for the line to the loo.
R is for rock star glam on the red carpet, keeping it real and Ray Columbus and the Invaders who are the winners of The New Zealand Herald Legacy Award.
S is for Savage and Smashproof in the best urban/hip hop category.
T is for the talc you'll need getting into your PVC pants.
U is for not urinating on stage, like a certain international DJ did last year, and undies. Wear them. Last year, Mike Chunn flung his around the table (well, the freebies from the swag bag). Heaven forbid a gust of wind should blow up your frock on the red carpet exposing your modesty to the elements and to the C4 camera that's rolling.
V is for the valet service to Vector Arena after quaffing champers at The Langham pre-party.
W is for the three Warriors-turned-Tui-presenters. Big ups to Jerome, Jesse and Manu.
X is for social x-rays, as in seeing everyone in the nude. Try it. It's fun.
Y is for why did you wear those killer heels? Feet hurt?
Z is for the zzzzzzzzs you'll be taking when your coiffed head hits the pillow after a long night on the turps at Vector Arena and the
after-parties.

Check out SPY in the Herald on Sunday for all the hot goss and piccies from the VNZMA.