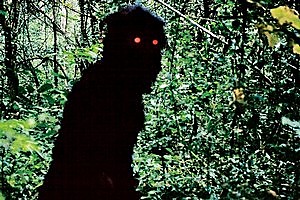 The Thai film Uncle Boonmee Who Can Recall His Past Lives was a surprise winner of Cannes' top honour, the Palme d'Or. The director is a cineastes' favourite and the film plainly not a crowd-pleaser (even after the Cannes honour, it had only a four-week, one-cinema release in Thailand).
But Uncle Boonmee which, according to Variety, features "apparitions, out-of-body experiences and sex with a catfish" plainly caught the eye of the Cannes jury whose president, Tim Burton, called it "a beautiful, strange dream".
The title character is dying from kidney failure which he believes is the result of his bad karma - he has a dark past best not mentioned here. He asks relatives to take him to die at home, where he meets the ghost of his wife.
Director Apichatpong Weerasethakul told the Hollywood Reporter at Cannes that he was personally rather sceptical about reincarnation but "the ideas of reincarnation and belief in ghosts is very much in our blood.
"If you see the recent demonstrations and clashes in Bangkok, there are a lot of animist traditions in the protests."
And he doesn't think the film's concern with traditional Thai belief will make it inaccessible. "I don't worry about that because I think it's pretty universal, and I always believe that not every film is for everyone."
* The New Zealand International Film festival secured a print of Uncle Boonmee very late in the festival's last week and has scheduled three screenings next Wednesday at the Rialto Cinema in Newmarket, which is handling all bookings.Haunting Thai tale of karma and catfish