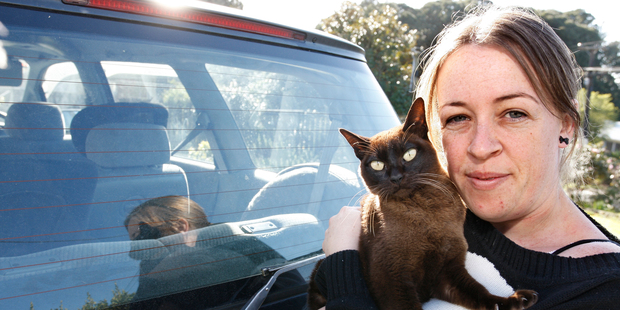 Stories making headlines around the regions today include Lilly the car-surfing cat finally arriving home and the poison carrots which are about to be dropped in Cape Kidnappers.
Whangarei's famous car-surfing cat Lilly is home safe and sound after being missing for a month.
Fluffy bunnies beware! 38 tonnes of poison carrots will be dropped inside the Cape Kidnappers Reserve this week.
A Waverley man who hit a Jack Russell terrier with a fence batten in self-defence has had animal mistreatment charges dropped.
A duck with an arrow through its breast was a shock visitor to the Northern Advocate in Whangarei yesterday.
Since moving to Rotorua last month, one man has had lady luck on his side and has found around $80, including $60 in $20 notes.
Pearl Sanger has one simple question for the thieves who ransacked and burned her home: "Why?"
Mount Maunganui surf lifesaver Allan Mundy has saved countless lives in his career. Now he is doing all he can to save his son's.
A Dunedin couple are offering a $1000 reward for the ''irreplaceable'' items stolen from their Northeast Valley villa.
"Audacious" burglars are causing problems for Rissington farmers.
A Tauranga lawyer has left the country rather than front up to court to face drink-driving charges.
Mitai Rolleston will be remembered for many things, including his million-dollar smile.
And finally, a self-confessed former "dick" at school has found a purpose for his young life.
Other stories making headlines around the regions today include:
Marshall tipped to dazzle again.
Liquor licensing rules get blast.
Prime waterfront spot donated to Paihia.
Mystery after woman undergoing detox dies.
Rail link likely to be all go tomorrow.
Same sex couple battle for vow votes.