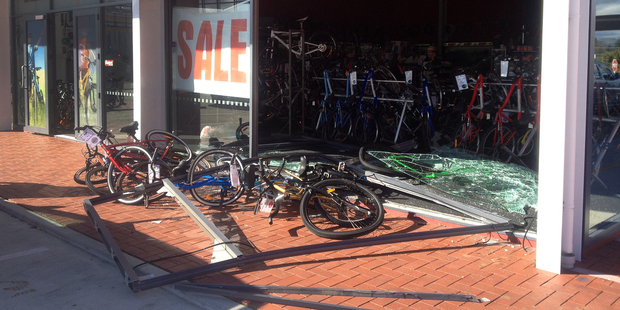 Stories making headlines around the regions include a woman who is lucky to be alive after crashing through a bike shop window and a father haunted by the horrific fire that almost killed his young daughter.
A Tauranga woman is lucky to be alive after being hit by a car that propelled her and a bike rack through a reinforced plate-glass window.
The father of a five-year-old Flaxmere girl who suffered horrific burns will be forever haunted by the harrowing night.
Tamati Paul's dreams of glory were shattered in 1998 when he was hit by a drunk driver. Now he is the face of Brain Injury Awareness.
A Raupunga man who helped rescue a well-known Wairoa couple from their crashed car has clear memories of the driver's pleas.
Free driving lessons will be given out to Tauranga drivers.
Oromahoe School held its annual Light Festival during the weekend. Check out the photos here.
Dunedin band The Fu King won the national final of Battle of the Bands in Auckland.
Northlanders can have input into a new anti-violence DVD being filmed in the region by choosing the music to accompany the DVD.
Rotoiti's Christina Wirihana is among a dozen weavers who have added their talents to a project for the New Zealand Wall.
The chance to learn the tango from New Zealand champions was an opportunity too good to pass up for one Tauranga couple.
Hundreds flocked to the Olive Harvest Festival's night market in Martinborough's town square on Saturday night, despite the chilly evening.
And finally the big winter party ended in style last night, as the curtain came down on the 2013 Queenstown Winter Festival.
Other stories making headlines around the regions include:
Addictions lead to more convictions.
Niwa test historic wharf installation.
Hatea River comes back into view.
Rotorua district councillor Maureen Waaka has died this morning.