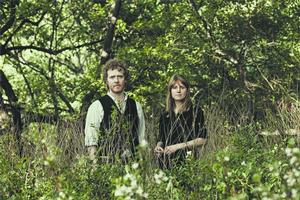 The last time Glen Hansard visited New Zealand one of his dreams came true. Bob Dylan had asked Hansard's little-known band the Frames to open his 2007 Australian and New Zealand shows.
But what happened after that was the stuff of dreams for the Irish musician.
Initially Hansard just wanted to help out a friend by writing the music for a movie-project but he ended up playing the lead in John Carney's surprise hit Once.
The low-budget film garnered multiple festival awards, a soundtrack Grammy nomination and won Hansard the Academy Award for Best Original Song at the 2008 Oscars (together with co-star Marketa Irglova) .
"Personally, playing with Bob Dylan was the more important thing," he says.
"But professionally, winning the Oscar did more for me. Opening for Dylan does nothing for your career, it's more something you enjoy doing, but winning an Oscar does a lot for you."
The huge success of Once opened a lot of doors for the 39-year-old musician from Dublin.
"It changed everything. It was almost like somebody came and said, 'You've been on a long and tough road and now we take all of that away and give you a fresh start and this time you are going to start at the top'.
"It's a fascinating thing; it basically was a complete levelling of everything I had known.
"Suddenly we were given an audience on a platter and then, what we did with our audience was where the work really comes into it," he says.
After the success of the movie, he formed the Swell Season with co-star, Czech multi-instrumentalist Irglova. They have just released the follow-up album to Once, called Strict Joy.
The musical partnership between Hansard and Irglova began about 10 years ago in the Czech Republic.
"She was 13, I met her because her father was a concert promoter and I was doing some solo gigs in the Czech Republic and Mar played piano and I would ask her up on stage to play a song or two with me, and she would do it.
"And it was great, and it just developed in that whenever I would do gigs she would come and play with me and sing."
But it never became an official project.
When Carney worked on the script for Once, a story about a Dublin busker falling for a young East European immigrant, he picked Hansard's brain on his experiences playing on street corners from the age of 13.
And when Carney asked if Hansard knew an eastern European piano player he introduced the filmmaker to Irglova.
The male lead was supposed to be played by Irish actor Cillian Murphy, who was a fledgling musician before turning to acting. But weeks before the filming was set to start, Murphy pulled out and Carney asked Hansard to step in.
"It was an incredible opportunity for me, although I didn't really recognise it at the time. I was reluctant to do it but I felt like I didn't want to let John down.
"I didn't want to do the part for a couple of reasons. One, because the character was so closely related to me anyway - it was almost based entirely on my experience.
"I thought maybe it was a bit of an ego-trip for me to do the part, but John kept assuring me that it was a film role, that it was not me."
Once was not his first brush with acting. Hansard played the guitarist in the 1991 movie The Commitments, but decided afterwards to concentrate fully on his band the Frames. Subsequently he has said that he regretted having been in the movie, as it took away too much attention from his music.
But now, he says, he would happily take a part in another movie - it's just that the right role hasn't come along.
Since Once "there have been a few things that have been really fantastic which we've done and we've enjoyed. Like doing The Simpsons; it was just an incredible experience."
He and Irglova reprised their film roles in The Simpsons episode "In the Name of the Grandfather". They also contributed a song to the Bob Dylan movie I'm Not There.
For now the duo concentrates on the Swell Season.
"The Once music was much more folky and kind of more delicate but the Strict Joy record has more meat, it's more of a band record," he explains.
The two musicians are joined by Hansard's bandmates from the Frames.
"There will be songs that the audience will recognise from the film and there will also be a few new songs, and there will also be a few Frames songs," he says.
LOWDOWN
Who: The Swell Season, the duo of Glen Hansard and Marketa Irglova who starred in the hit movie Once
Where and when: NZ Festival of the Arts, Wellington, Sunday (sold out); Aotea Centre, Auckland, Tuesday March 23
- NZPA