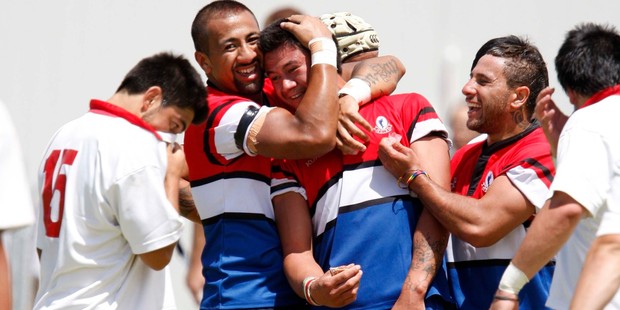 The South Zone Maori rugby team will have a chance for redemption when they look to reclaim the Johnny Isaacs Trophy at the Whangarei Old Boys club grounds tomorrow.
Last year North Zone upset their southern counterparts 15-5 at Toll Stadium to win the memorial trophy for the first time in a decade of trying.
With this year's senior match-up kicking off at 1pm, it signifies the start of local derbies with the Bayleys Southern Districts premier competition set to start on March 1.
Earlier in the day the under-14 zonal sides will start the day off at 10.30 before the under-16 North Zone take on South Zone at 11am - with the under-19s kicking off at 11.45am.
With revenge on the South Zone players' minds, they'll be looking to turn around last year's results - which happened as part of the Blues pre-season match at Toll.
In that loss last year the South Zone drew first blood before the North replied with a try to captain Buster Tahere, leaving a deadlock at halftime.
The North Zone came out stronger in the second half, a try to Kaeo's Matarae Tauroa, and subsequent conversion by Moerewa halfback Kadin Te Nana extending the lead to 12-5.
Keeping up a best-form-of-defence-is-attack policy, the North pressure resulted in a penalty converted by Okaihau 18-year-old Thomas Smith from the sideline with time nearly up to put the seal on a rare and remarkable victory.
The match finished about 20 minutes earlier than planned after a South Zone player broke a leg in sickening fashion in the first half.
Match schedule
*10.30am: Under-14 North Zone v South Zone.
*11am: Under-16 North Zone v South Zone.
*11.45am: Under-19 North Zone v South Zone.
*1pm: Senior North Zone v South Zone.