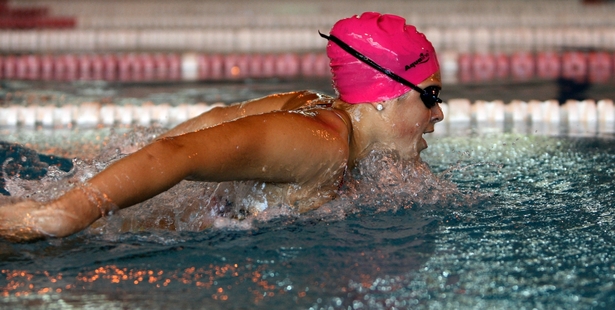 Whangarei's Melita Raravula highlighted Swimming Northland's annual awards ceremony as she claimed back-to-back Northland Swimmer of the Year titles.
The Youth Olympian, of Northwave, received the top accolade as well as taking away 14 other awards.
Raravula has had another brilliant year in the pool; winning 10 national medals at New Zealand Age Group Championships - five gold, two silver and three bronze.
She also proved herself in open competition at the New Zealand Open Championships, where she finished sixth in the 100m butterfly and seventh in the 200m butterfly.
Raravula's efforts for the season were recognised when she represented New Zealand at the Youth Olympic Festival in Sydney, Australia in January.
Other big award winners included Northwave's Freyah Ruri, with seven, Haydn Jurisich, with five, and Josh Young, with three, while Bream Bay's David Platt also received three awards.
Daniel Gaualofa, Bay of Islands, won the Athlete with a Disability Swimmer of the Year and Samantha Bailey, from Whangarei, was the Junior Swimmer of the Year.
Monica Cooper, from Northwave, took out the Coach of the Year award for the second consecutive year while Carlrine Gillespie, from Dargaville, won the Official of the Year. Swimming Northland President Kim McCahon won the Administrator of the Year.
Whangarei's Northwave club was the most successful club in Northland; their swimmers winning 39 of the 51 awards on offer. Northwave also won the Owen Wright Club Points Trophy for the club with the greatest percentage points at Northland Championship events.