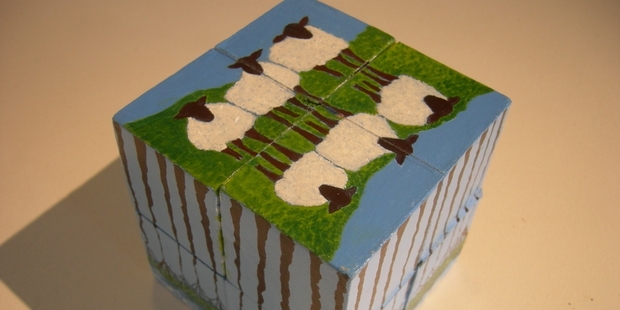 What happens when you blend the innocent and playful world of toys with the interpretive and often challenging realm of contemporary art?
Toi (Art) and Toy (Play) are important, universal aspects of human life and closely related. Village Arts gallery in Kohukohu has invited artists from Hokianga and beyond to investigate this conjunction for an exhibition entitled Toi Toy opening next Saturday, September 6.
"We had a tremendous response to our invitations," says Lindsay Evans, co-curator of Toi Toy exhibition with brother Phil. Both are Village Arts trustees.
Says Phil, "The exhibition brief allows artists to investigate both 'Toy' and 'Toi' in their own way. The outcome is a substantial and thematically related body of work, everything from fusion through strong to tenuous connection - a heavy focus on one aspect or the other - with many stimulating, some breathtaking and even one or two 'laugh out loud' funny works of art."
Toi Toy is for children of all ages but it isn't a children's exhibition, says Lindsay.
"Some of the work is quite provocative".
Several artists use existing toys while others create their own or derivatives or representations in a variety of media. Toi Toy will run from 11am on Saturday September 6 until Thursday October 9.
The show will also celebrate Village Art's nine years of operation. Open 7 days from 10am-3pm, then 10am-4pm when daylight saving begins.