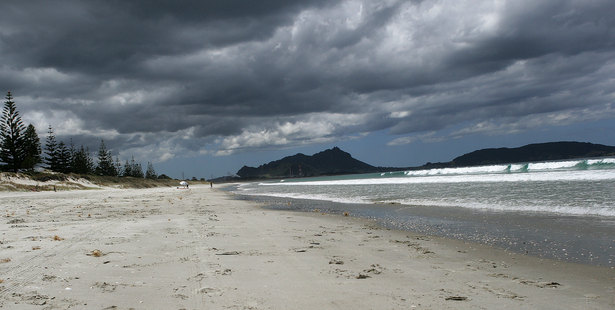 The sighting of a possible World War II mine being washed up on a beach south of the city has turned out to be a dummy one used for training drills.
Northland police spokeswoman Sarah Kennett said police received a call from a Ruakaka resident about 9.30am today saying they saw what appeared to be an old sea mine - a round steel object with what appeared to be metal spikes sticking from around the body - floating about in the surf on Ruakaka Beach.
Police have closed off a section of the beach about 200 metres north of the Uretiti campground.
The Auckland-based Bomb Disposal Unit is on its way to the beach to investigate.