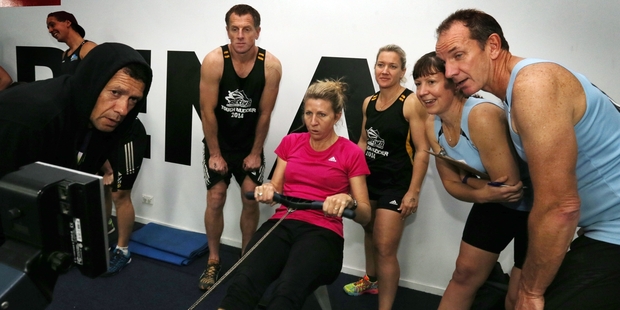 A record was set last weekend as Activ8 Northland rowed to raise money for local boy Reuben Leslie.
The 7-year-old with cerebral palsy is an outdoorsy kid, but his family needed a hand in getting together funds to get some life-improving equipment for him. So, the team from Activ8 Northland on Porowini Ave set two goals - to set a world record and to raise funds for Reuben.
The local gym spent Saturday indoors continuously rowing, aiming to fulfil a goal made at the beginning of the year to achieve a world record for the fastest 100,000m indoor row.
Two teams of nine - one with under 30-year-olds, the other with over 30-year-olds - aimed to row 500m in under 1.50 minutes, repeating it for six hours, to achieve the world record while also raising money.
Activ8 Northland trainer Shayne Dunseath said they achieved the 100,000m row in five hours and 44 minutes.
He said they proudly achieved their goal, raising about $3500: "They [Reuben's family] are really appreciative of it."