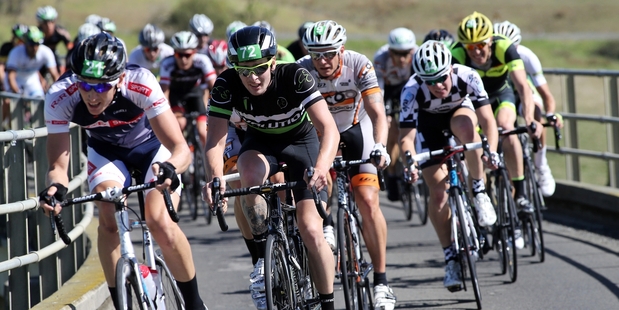 It's not often 600 people arrive in small west-coast towns at the same time looking for food, beverages and a bed for the night, but the four-day BDO Tour of Northland does that, bringing more than cyclists when it rides through.
No one has counted the value in money terms to towns such as Dargaville and Omapere when the annual cycle challenge stops over, but this year's field of 500 riders and at least 100 support people is likely to be the biggest thing since ... well, in Dargaville's case, since the Northland Field Days.
Dargaville and Kauri Coast Information Centre owner Sue Taylor said the tour, which stopped in town on Thursday night, en route to Opononi, was probably the second-biggest event the town hosted each year.
"It's got to bring extra money to local businesses. They're in town. They have to eat and sleep. It has a huge impact. Accommodation-wise, the town was absolutely chocker on Thursday night. The only other single event that sees that happen is the field days."
Ms Taylor said the event brought immediate extra sales of everything from petrol to ice creams but there were longer-term benefits such as people coming back further down the track for a holiday or closer look at what the area had to offer.
Speaking from Opononi yesterday, event organiser Stephen Cox said he had met the Hokianga tourism group and other businesspeople months ago to outline the tour's needs and likely local benefits. "It was a very worthwhile discussion," he said. Last night 200 people were eating at the Opononi Hotel at an arranged meal - a major money maker for the pub, he said.
It would be a great disappointment if organisers had to consider using different routes in future because local businesses did not rise to the occasion by boosting available accommodation or other provisions, he added.
Another way local communities could benefit - and work with the BDO - was for businesses to contribute through sponsorship, spot prizes and other incentives that encouraged participants to spend or return to the area.
"If 10 local companies put in $10 each then there's a decent spot prize and good publicity for the businesses. If an accommodation owner gave a voucher for an overnight stay, then there's visitors coming back to the area."
Today the cyclists were heading to Paihia, returning to Whangarei from Russell tomorrow, with riders cycling 340km over the four days, or about 80km to 92km each day. Mr Cox said most of the cyclists were from Hamilton north while some had travelled from Wellington, Christchurch and Australia.