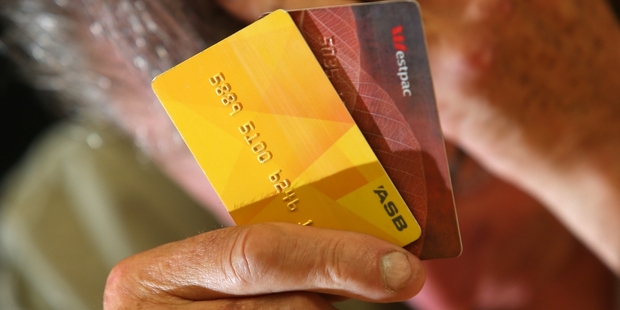 Cash-strapped gambling addicts in Northland are increasingly resorting to credit cards to fuel their habit - a practice that could push them further into debt.
Nga Manga Puriri gambling services programme manager Marino Murphy said she had seen three people this year who went into panic mode after using up their credit-card limit on pokie machines.
"That's (credit-card use) something really new. Most [clients] will steal money. Those who are on the benefit will spend every single cent they get," the counsellor said.
Nga Manga Puriri is the only Maori Northland based organisation that provides counselling for problem gambling, alcohol and drug issues. Her comments followed figures from the Department of Internal Affairs that showed $29 million was spent on Northland pokies last year. That figure was down from $31.5 million in 2012.
The Far North led the way with a 10.6 per cent fall - more than three times the national decline - followed by Kaipara (4.7 per cent), then Whangarei (3.3 per cent).
Ms Murphy said some people were getting credit cards and running up $3000 bills in the space of two weeks.
Repaying the huge amount racked up on credit card could be difficult, she said.
In one Whangarei case, she said a woman told her partner about her credit-card use on pokie machines and an argument resulted.
The woman, who worked full-time in central Whangarei, would even play pokies during her breaks but after seeking intervention from Nga Manga Puriri, quit her habit.
Ms Murphy said a venue exclusion order was also an effective way to get gambling addicts to quit.
Gamblers volunteer to sign a paper prepared by the Ministry of Internal Affairs which bans them from gambling sites. She said the order could be legally enforced by police and those breaching it could be taken to court.
Bill Gray, a former compulsive gambler who moved from Auckland to Northland to start a recovery support group, said credit-card use was another avenue for those without cash but it meant users fell more into debt.
Although he had never used a credit card in his gambling days, he was aware others did.
Mr Gray normally withdrew cash from his wife's account, which he now regretted doing.
He sought counselling and eventually quit gambling in 2012.
Mr Gray moved to Northland and started Gambling Anonymous.
The group now has between nine and 11 members.
Mr Gray used to go to Sky City in Auckland and spend $2500 to $3000 a day on gambling. People should realise they wouldn't gain anything out of pokie machines, he said.
Pokies are New Zealand's most harmful form of gambling, with 58 per cent of problem gamblers who seek help citing the machines as the primary source of the problem.
How to avoid a gambling debt
*Never use your credit card on gambling
*Consent to an exclusion order from gambling venues
*Seek professional help and counselling at the earliest opportunity
*Problem gamblers can seek counselling through Nga Manga Puriri by calling (09)4370167 or the Problem Gambling Foundation of New Zealand on (09)3681520, 0800664262