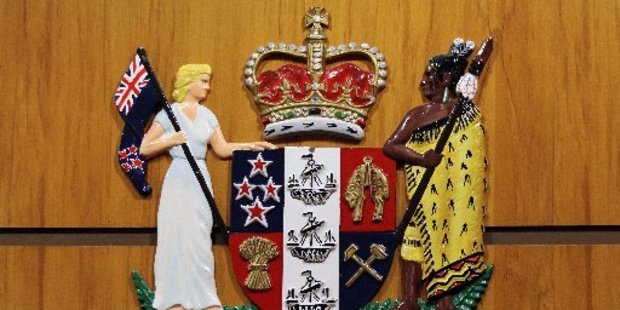 A national rugby tournament of nine teams is in jeopardy after a Whangarei man involved in securing funds for the meet created false accounting documents to cover up the loss of more than $19,000.
Te Hiku O Te Ika Maori Rugby Council, which governs the top half of the North Island, applied for and received $40,000 in pokie machine grants in 2011.
These New Zealand Community Trust funds were approved to send three of the nine national teams to the tournament in 2012, including a number of Northland players.
The council also received $3000 from Pub Charity and a further $2500 from the Oxford Sports Trust.
However, council treasurer Henry Mackie, 52, could not account for $19,231 and altered invoices to cover his tracks.
Mackie was yesterday sentenced by the Whangarei District Court to three months community detention, 200 hours community work and ordered to pay $10,000 reparation at $100 a week.
He faced 14 charges of using a document for pecuniary advantage and one charge of false accounting between September 2010 and February 2011.
He told the court that while he wished to make reparation at $100 a week, doing so would be a burden due to his limited finances.
Judge John McDonald said the whole grants' scheme was underpinned by people being honest and them providing an accurate account of what approved funds had been used for.
Mackie's dishonesty resulted in the NZ Community Trust putting on hold grants to the council until the matter had been finally dealt with which forced the cancellation of the annual rugby tournament since 2013.
The other two regions continued to receive funding but council chairman Jim Wetere said the tournament could not go ahead as one region couldn't take part.
Mackie even prepared a report for the council board and included a fabricated statement of accounts that created an impression that a further grant of $4000 was received from the Southern Community Trust.
"We never saw that (fraud) happen because all funding arrangements were left to him (Mackie).
"There were no checks and balances and since I took over as chair after the offending, we did a bit of work to turn things around," Mr Wetere said.
He said members felt betrayed by Mackie's actions but were hopeful of re-applying for and getting money from the NZ Community Trust in future.
Trust chief executive Mike Knell said cases of dishonesty were uncommon as every single grant approved goes through a rigid accounting process. "We receive about 5000 applications for grants a year and approve about 2500 and from that, a dozen applications for funding require further investigation. Some end up in courts and some with the regulators.
"As always, where there's money involved, they'll be temptation to steal and unfortunately a few take it as their right, which is sad," he said.
Mr Knell said the council was welcome to apply for funding in future.
Don Armitage of the Oxford Sports' Trust said it was extremely disappointing that Mackie had taken advantage of the situation but emphasised it was the first case of fraud in 12 years.
"We've had incidents in the past where grants given for a specific purpose were used for other purposes and we've had to recall the grant. Our audit process is fairly rigid."
Pub Charity didn't wish to comment.