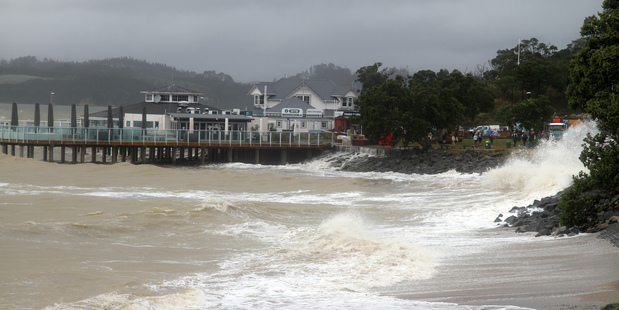 About 1500 Northpower customers are still without power tonight.
However the company says its electricity network in the Kaipara and Whangarei Districts is holding up well in the face of Cyclone Lusi.

Areas affected include Kaiwaka, Ruakaka, Pataua North, Whakapara, Oakura and Puhipuhi.

Some faults have been intermittent since this morning but lines crews are making progress in challenging conditions. There are currently faults a small number of 11,000 volt feeders.

Northpower Public Affairs Manager Steve Macmillan said it was important people prepared for intermittent power outages into early evening and potentially overnight.

"We ask that people remain patient and be cautious around downed lines as windblown debris and trees hitting lines continue to be the main source of faults."

Northpower again asks that people report the potential cause of any power outages to the Northpower Faults line - 0800-10-40-40.

Members of the public should remain clear of downed power lines at all times, keep others clear and also keep animals away.