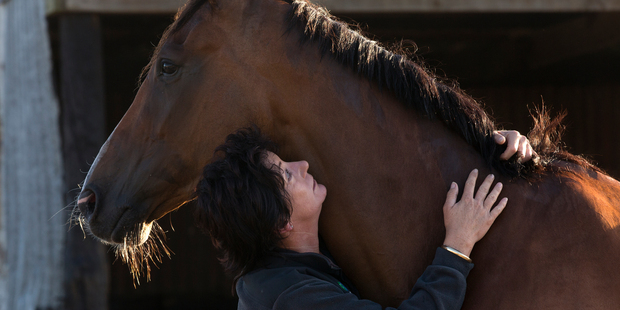 Donna Logan says she's considering leaving her phone off the hook.
The Ruakaka trainer has been given no peace by leading Australian jockeys wanting to ride classy filly Rising Romance at the Sydney autumn carnival. "They're all ringing - Glen Boss, Damien Oliver, Nash Rawiller, James McDonald, Vinnie Colgan - they've all got their hats in the ring."
Like everyone else, the jockeys have seen the enormous effort Rising Romance put up to flash home second behind Puccini in the $750,000 Derby at Ellerslie 13 days ago.
Logan stops short of criticising Michael Coleman for his ride, but she is disappointed the filly was set an impossible task of giving Puccini 10 lengths start in the home straight.
Rising Romance's finishing sprint at the end of a tough 2400m was nothing short of astonishing and, remarkably, she looked to still be taking ground off the winner in the final strides. Three-year-olds are generally doing their best 250m out in Derbys and from there grit their way to the finish.
It takes an exceptional horse to finish off like Rising Romance managed.
Logan says the stable has not confirmed with any of the Australian riders because a decision has yet to be made whether Rising Romance tackles the Australian Derby or the Australian Oaks. "I know taking on the Derby would mean her meeting Puccini again, but that wouldn't worry me. I'd welcome that challenge.
"Once we make up our minds which race we'll take on we'll be able to see which of the riders can commit to her right through."
Logan says if you didn't know Rising Romance's elephant-like constitution, you would be staggered by how well the filly came through what should have been a very hard race for her. "Forty-eight hours later on the Monday, she had lost only 4kg and I'll bet when I weigh her tomorrow she's put that on and some more."
Not surprisingly, Rising Romance is the equal $6 favourite for the Australian Oaks with Solicit and Zanbagh. Puccini is the $6 favourite for the Derby followed on $8 by Show The World and Rising Romance.