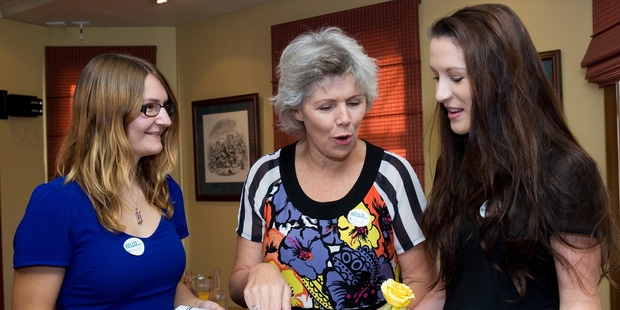 Two scholarships for local women funded by the efforts of local women were awarded on International Women's Day by Whangarei's most high profile woman, Mayor Sheryl Mai.
The Whangarei and Hatea Zonta Clubs each offer an annual scholarship to Whangarei women or female students to further their education.
Vanessa Martinovich, who left Whangarei Girls' High School last year to study engineering at Auckland University, received the District 16 Young Women in Public Affairs Award scholarship of $2000 from the Zonta Club of Hatea.
Danielle Newton, who left Bream Bay College last year, received the Whangarei Zonta Club's $3500 scholarship. Ms Newton is now at Auckland University, undertaking a conjoint degree in a Bachelor of Laws and Arts, double majoring in political studies and anthropology. She hopes to eventually carry out postgraduate study in international relations and human rights under the Master of Professional Studies degree.
"The Zonta Club of Whangarei is very proud and privileged to award the School Leavers Scholarship to Danielle Newton. We are amazed at what she has achieved so far in her life and the goals and aspirations she has set for the future," Whangarei president Irene McPherson said.
Hatea president Effie Lints said that club's recipient, Ms Martinovich, had taken the award from very strong competition.
"This award has been won by the thoughtful, purposeful way she articulated in writing, her commitment to advancing the status of women, both within her school and the wider community," Ms Lints said.
Ms Martinovich has done volunteer work for organisations such as Amnesty International, VSA, Samaritan's Purse and World Vision.
"Her leadership skills, strong sense of social justice, maturity and academic accomplishments are evidence that she is a very worthy recipient for Zonta Hatea's Young Women in Public Affairs Award," Ms Lints said.
The scholarships are awarded from funds raised from the annual Zonta Book Sale which is run by both clubs in the last week of July.
International Women's Day is celebrated worldwide on March 8 each year. Zonta's commemoration of the day in Whangarei is traditionally a breakfast event. This year Ms Mai was invited as a special guest so it was an ideal opportunity to combine the scholarships' presentation, Hatea Zonta member Jenny Fairley said.