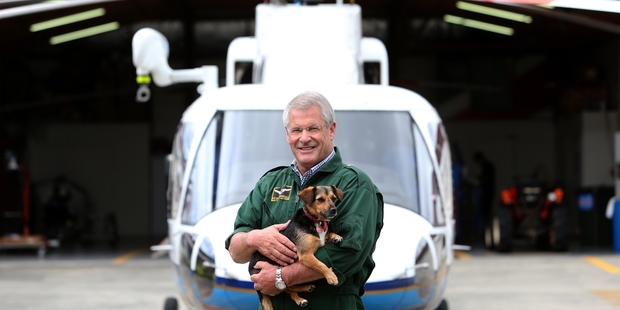 Northland's rescue helicopter team has been busier than usual this holiday season with calls for help coming from people on the sea and on land.
Chief pilot Peter Turnbull estimates callouts for the Northland Electricity rescue helicopter were 30 per cent up on last year, which was the service's busiest year.
In January alone the rescue helicopter team undertook 71 flights. He put the rise down to more holidaymakers in Northland enjoying the outdoors. Remote areas where accidents were happening also required a helicopter for access.
"People are attracted to Northland for all the healthy outdoor activities like diving, swimming and plenty of others that have some element of risk. Sometimes things do go wrong."
Demand had increased more in the Far North. He said that could be due to a population increase but also due to a centralising of health services and technologies in Whangarei.
Only days after completing winch training earlier this month the team was called to a job off Bream Head where a man taking a boat from the Bay of Islands to Auckland had struck trouble.
Mr Turnbull, also a keen yachtie, said the man had become disoriented at night when the motor on the boat failed and he suffered a medical condition. The skipper had anchored off Bream Head and set off an emergency beacon and used a cellphone to call for help. A St John Flight Medic was winched down but due to rough seas was lowered into the water and then swam to the vessel. The skipper was assessed and taken to Whangarei Hospital.
Other winch jobs included helping an injured forestry worker near Kaitaia and collecting an injured diver at the Poor Knights.
"We average 20 to 30 winches a year. It's a last resort and we get called in when there is no other option to extract people. Doing winch jobs comes with its own risk factors for the crew."
He said the work the rescue helicopter crew was able to do was also the result of great team work with other emergency services. "We rely on the firefighters to get us a good landing site. Their enthusiasm and skills are remarkable. Behind the scenes we rely on a lot of people to make this service happen."
Protocols were regularly reviewed to ensure appropriate usage of rescue helicopters.
Depending on who called for the services the flights could be paid by ACC, health boards, police, St John, and the Rescue Co-ordination Centre, he said.
"Seeing the service we provide and knowing what we can achieve on our budget in a timely and efficient way is so rewarding." He marvelled at how professional the St John flight medics were when dealing with people in extreme circumstances. Kristin Edge