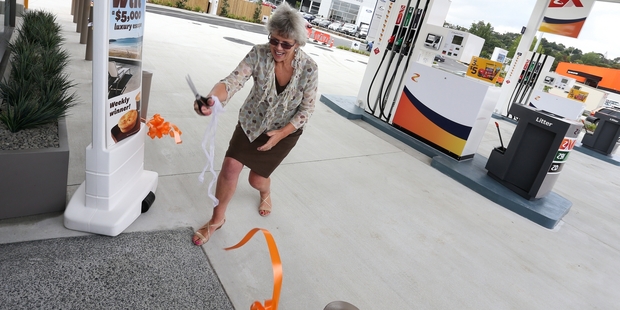 Business confidence in Northland continues to surge with a 30 per cent spike in job postings and three major companies moving to bigger sites or setting up in Whangarei.
The latest announcements by Z Energy, Sharp and PlaceMakers followed revelations that the number of job postings in January in Northland on the Seek website rose 30 per cent compared with the corresponding period last year. There were 272 job postings on Seek in Northland last month, with healthcare, medical, trades and services topping the list.
Smaller regions like Northland, Southland and Marlborough took charge of the greatest percentage surge and the seasonal nature of job opportunities in regional areas had an influence over the rise in the number of positions available.
Z Energy yesterday opened its new service station in Porowini Ave in Whangarei to replace its leased Water St outlet that will close down soon.
Northland Toyota, Mitre 10 and Pacific Ford all relocated to the same patch of Porowini Ave after a new bridge linking with Okara Dr was constructed.
The new Z Energy site will employ existing staff, with some transferring from other sites throughout Northland.
General manager retail Mark Forsyth said two more people had been recruited lately through Work and Income to replace staff in Paihia and at Porowini Ave.
Another retail giant, PlaceMakers, also announced it would build a new store in Kioreroa Rd in Whangarei by the end of this year that would create part-time jobs. The new store, to be built by local firm Kerr Construction, will replace one in Walton St. All staff from there are expected to move to the new branch.
Electronics' manufacturer Sharp is entering the Northland market and has already hired two staff in Whangarei. It is looking at doubling that number in the next 12 months if the business does well.
Managing director Jan Nicol said a Whangarei office would eventually open as the company's commitment to the region was long term.
Sharp previously contracted its services to the now-liquidated Northland Copier Services, but the latter is not operating after a dispute with the Northland Regional Council over payment of rent.
Ms Nicol said Sharp's decision to enter Northland had nothing to do with the situation Northland Copier Services was in. "It was a coincidence. Our dealership arrangement was cancelled before what happened to them and that will have no bearing on our decision to grow our business in Northland."
Northland Chamber of Commerce and Industry head Tony Collins said it was great to see companies expanding. He noted the construction of the new road and bridge in Porowini Ave and the bridge across the harbour off Port Rd were key drivers of economic growth in those areas.
"We've had steady growth in the past 12 months and even survey results showed an increase in business confidence which is great," he said.