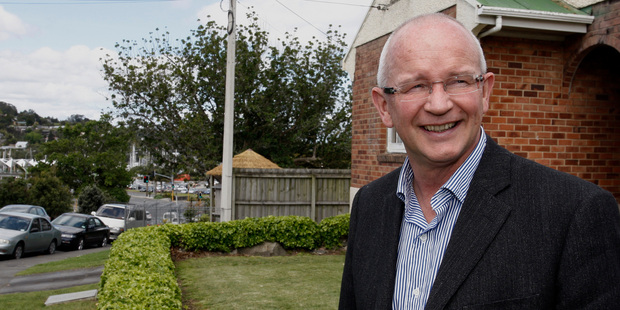 Northland is preparing for one of the busiest weeks of the year after the best two months the region has had for visitors in the past few years.
Tourism Development Group chairman Jeroen Jongejans said the Christmas and New Year period was the busiest it had been in Northland for a while and the hectic pace would continue with a range of events over the next week or so.
"The last four or five years have been very tough, with the global financial crisis. We have noticed in the last few months more visitors to the north. Things are very good," he said.
"In fact it's been the best number of months in the last couple of years. This year, we have had a lot of domestic visitors and a lot more international visitors."
Mr Jongejans said the next week including Waitangi Day, on February 6, was like the start of summer for Northland and was one of the busiest weeks.
"In the north, February and March are very good months. For February, March and April, as long as the weather keeps well, I think it's going to be fantastic [in terms of tourism]."
The bumper week will start tomorrow with the 138th North Kaipara A&P Show, from 9am at the Paparoa Showgrounds. Later in the day is the Whangarei Speedway Trophy Dash and Filter HQ 30-lapper from 1pm.
The Classic Hits Winery Tour starts at 5pm on Sunday at Tutukaka's Marina Reserve, featuring a line-up boasting The Exponents, Breaks Co-op and Kiwi pop star Stan Walker.
Sunday and Monday feature the New Zealand XI vs India cricket tournament, starting at 10.30am at Cobham Oval.
Northland Cricket general manager Warren Marr is looking forward to having India playing on their home turf. "Anybody that comes to this ground and has played cricket all over the world says it's world class, the players love it, spectators love it," he said.
"To have India, the powerhouse of world cricket ... [I'm] very excited about Cobham Oval having being involved [in the packed week of entertainment in Northland]."
Following that are Waitangi Day commemorations - attracting up to 30,000 people - which start on Wednesday, February 5, with the Waitangi Has Talent competition from 12pm at the Waitangi Treaty Grounds.
Then on Thursday, February 6, official Waitangi Day celebrations will start with the 5am traditional dawn service in Te Whare Runanga, the carved meeting house, with entertainment, stalls, kapa haka and waka in the water throughout the day.
For a full line-up, check out pages 11 and 12.