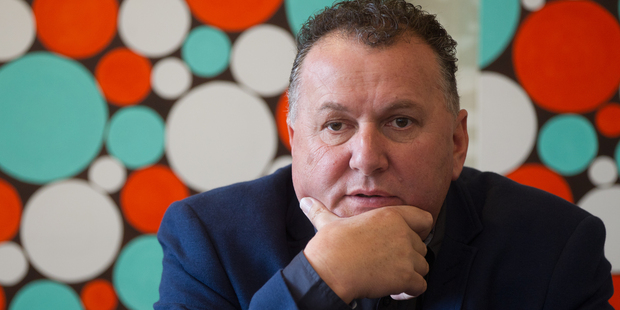 Northland blokes need to drop the macho attitude around water and instead focus on safety, a campaigner says, with 10 males among the region's 2013 drowning toll of 11.
New Zealand had a record low drowning toll last year of 81, down from 98 in 2012, but Northland bucked the trend, with the drowning toll soaring by 83 per cent from six in 2012 to 11 in 2013.
Northland's toll was 14 per cent of the national average and with the region having close to 2700km of coastline and water activity such a big part of the lifestyle, Water Safety New Zealand CEO Matt Claridge said people needed to take far more care around the water and not to get complacent.
He has been supported by Northland Labour List MP Shane Jones - who lost an 18-month-old niece to drowning in a Far North creek last year - who said the "she'll be right attitude" around water was at the root of the problem.
"To lose a mokopuna to drowning is an absolute tragedy for all. It's distressing then to hear that more of our Maori adults are going out there with fatal consequences," Mr Jones said.
"Given the reliance on kaimoana in the north to feed the whanau we have to be doubly vigilant. I suspect the 'she'll be right attitude' is the root cause of many of these fatalities. In Northland kaimoana, after the words pakeha and hoha, would probably be the most common Maori expressions."
Mr Claridge said Northland's drowning toll was the highest in the country per capita, but the region's huge coastline, access to the sea - never more than 30 minutes from a beach in the region - and high tourist numbers, played a part in that.
He said the high number of men drowning in Northland was a particular concern, and fishing - which accounted for almost half of all drownings - was hugely popular among the region's males.
"There's a bit of a macho element to it for sure. But for a lot of Maori in Northland the sea is their foodbasket and they use it to get kai for them and their whanau so there is much more interaction with the sea up there," he said.
"And a lot of people don't want to come back from a fishing trip with no fish so that sometimes makes them take risks (to get a catch) that they may not do otherwise. It's a risk and reward situation - is the risk worth the reward - but too often there's far too much risk.
"Going on the water is such a big part of your culture up in Northland, whether for recreation or kai gathering, but everybody, no matter how experienced, needs to always put safety first."
Another problem was people going out on boats and not wearing lifejackets. Mr Claridge said while some men may think it a sign of weakness to wear a lifejacket they would likely save that person's life if they unexpectedly went into the water.
To achieve a cultural change in behaviour around water, it was crucial children were taught swim to survive skills at school age, Mr Claridge said.
For every drowning, another 1.8 people needed hospital treatment due to near or non-fatal drownings, he said.
Water Safety NZ would try to continue reducing the drowning toll in 2014 by targeting priority groups such as men, the parents of under 5s and recreational beach and river users. He said parents and guardians should never let a child near water without supervising them.