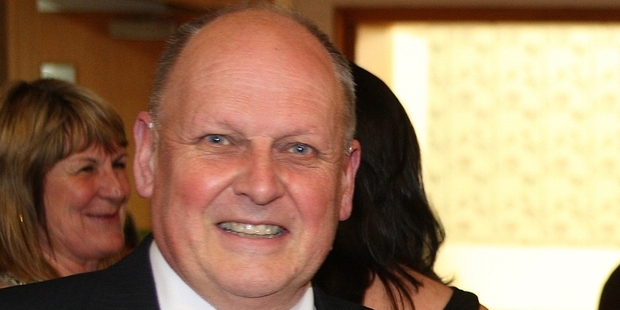 Former Whangarei funeral director Lloyd Morris reckons others are far more deserving of Queen's Honours, but accepts his outstanding community work may set him aside from many.
However, he is still "blown away" to receive a Queen's Service Medal (QSM) for services to the community in the New Year Honours list.
Mr Morris, who sold Morris and Morris Funeral Directors six or seven years ago, was holidaying in the Far North when the Advocate contacted him yesterday to discuss the honour and he said he felt humbled because others were far more deserving.
Mr Morris has a long list of public service, being a member of the Funeral Directors Association of New Zealand (FDANZ) from 1976-2007, a member of the FDANZ Funeral Services Training Board, its public relations committee and executive committee. He was vice-president from 1987-90 and national president from 1990-92. Mr Morris was instrumental in establishing funeral pre-payment schemes and oversaw the production of the New Zealand Funeral Directors Manual in 1992. He has been a Whangarei Rotary Club member since 1976 and held every executive position, including president.
He has also served on the Whangarei Chamber of Commerce, Ngunguru Retirement Village Committee, Tutukaka Residents and Ratepayers Association, AK Franks Charitable Trust, Northland Residential Nursery and Creche, Northland Competitions Society, Whangarei Council of Social Services, Whangarei Primary School committee and Whangarei High's board of governors.
Mr Morris said he was lucky his job allowed him the time to do voluntary work and "... I have to acknowledge the support of everybody else who helped me do it. My wife, Colleen, family and my work colleagues, who have been so supportive. There are always a lot of people who help you get where you want to go, so this is for them as well."