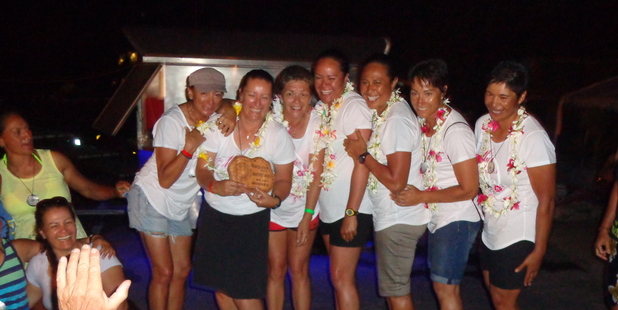 A Northland waka ama team has claimed gold in the iron races on the second day of racing in Rarotonga.
The Miti Masters women's crew, based out of Tutukaka, paddled to victory against some stiff competition.
The conditions saw the teams paddled into a 1.5metre swell. On the home leg they were assisted by wind gusts of up to 30km.
The Miti crew were delighted to take out the race after finishing 3rd in the 12km race last year.
In the open mixed division Tu Puu Ao claimed 3rd place, finishing only a few minutes after the winning Australian crew. Parihaka came 13th.
In the J19 men's race the Ngati Rehia Natives, of Kaihoe O Ngati Rehia, put in an impressive showing to finish 3rd.
In the hotly contested open men's race the Herberts on Tour team, representing Nga Hoe Horo club, were just beaten out of medal contention and finished 4th.
Team Kina, from Mitamitaga club, came in 7th with less than six minutes separating the top seven crews.