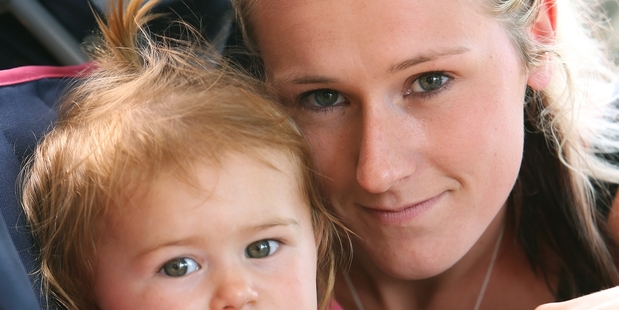 Northland mums who have seen their children suffer from gastroenteritis are keen to get their children protected from rotavirus and chicken pox - if funding for vaccines is approved.
Pharmac is seeking feedback on its proposal to add rotavirus and varicella (chicken pox) vaccines to the national immunisation schedule.
The vaccines are not currently funded, and can cost parents between $60 and $120, but that could change from next July.
Pharmac has proposed that from 1 July 2014 rotavirus vaccine RotaTeq would be listed on the National Immunisation Schedule, while vaccine, Varilrix, could be now listed for chicken pox.
Whangarei mother Nichole Brown said she would definitely write a submission to Pharmac to encourage them to fund the vaccine for rotavirus after watching her daughter Emmy suffer with gastroenteritis when she was very young.
Rotavirus, which can cause serious vomiting and diarrhoea, results in many children ending up in hospital each year.
"It's tough when babies are so tiny. She [daughter Emmy] couldn't eat, she couldn't drink and it meant she couldn't grow," she said.
She said she would absolutely get her daughter immunised if it was fully funded.
Northland District Health Board medical officer of health Dr Clair Mills said she supported the vaccine funding. Although rates of rotavirus hospitalisations were not specifically monitored in New Zealand, gastroenteritis was among the top 10 causes of preventable hospital admissions for Northland children, she said. Pharmac medical director Dr Peter Moodie estimates about 1200 fewer children would need hospitalisation annually if the vaccine is funded.
Mum Laura Farrow said she can't afford to take time off work when her daughter is sick and can't go to daycare.
"When they get chicken pox that can mean two to three works off work. I would vaccinate her [daughter Janaya] if it was free."
Whangarei mother Pritrice Campbell said when her daughter Kaitlyn, 20 months, was sick with gastroenteritis the whole family ended up with it.
"It's hard when you've got other kids to look after you can't stop to look after yourself and then everyone ends up getting sick," she said.
The price of the vaccines at present was too high for her to consider getting for her daughters, she said.
Pharmac's proposal follows calls by the Paediatric Society earlier this year urging the Government to give "urgent priority" to vaccinating all babies against rotavirus.
If approved next month, changes to the immunisation schedule would take effect from July next year.
All feedback received before the closing date will be considered by Pharmac's board prior to making a decision on the proposal to add the vaccines.
Written public submissions can be emailed to vaccines@pharmac.govt.nz and must be in by tomorrow.