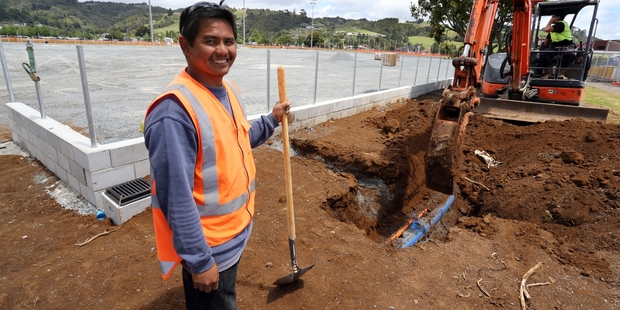 Northland's new $1.8 million hockey turf is building excitement - especially now it is starting to take shape on Kensington Park.
Late last week the lights were placed on the outside of what will be the Currie Electrical Turf, with Hockey Northland chief executive officer Grant McLeod saying plans for use had already started.
"From our point of view there's been a lot of positive feedback from the hockey community.
"It would be fair to say we are starting to look at how we can schedule things, from an administration side."
McLeod added that from this process it can be seen that all teams will need to be patient as it will be a balancing act in regard to which teams will play at what time.
Some teams would find themselves playing in similar timeslots to last year but could be on a different day, McLeod said.
He added that so far it looked like the turf would be ready on time, with the next steps being setting up the fencing and services before the asphalt can be put down around early December.
"The weather has been really good to us.
"In October we had rain but it's allowed the construction crew the time to get onto it. We're really pleased with how it's progressed and what the third turf will offer and how it'll allow greater opportunity."
While Currie Electrical had secured naming rights to the turf, McLeod said that hoardings would be up for grabs at a later date once the turf had been completed.
The turf, which should be completed by the end of January following a three month construction project, received a mid-winter present from the Whangarei District Council of $1 million - which was agreed by council at the end of 2011.
An ASB grant and $200,000 from Hockey Northland reserves have helped to fund the new turf. While some may criticise the council for helping fund the project, Hockey Northland has proved its ability to attract international teams and national tournaments to the region.
This year alone, Northland has hosted an international Four Nations and the national under-21 tournaments.