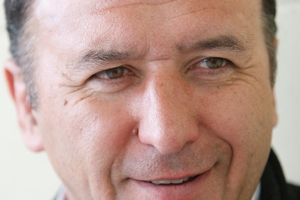 Ngati Hine - which the Maori Appellate Court this year ruled had the right to withdraw from Te Runanga-a-iwi o Ngapuhi charitable trust - is questioning the runanga's financial performance.
The queries have come after a net profit of $6.7million and growth in assets from $43 million to $50million were reported at the runanga's annual meeting last month.
A Ngati Hine leader, Pita Tipene - recently appointed Tai Tokerau representative with the Federation of Maori Authorities - yesterday said the fisheries settlement the runanga had been set up to administer had been worth $67million in 2004 and it didn't add up that those assets were now worth $50million.
He also said much of the runanga profit came from tax credits arising from a bonus issue of Aotearoa Fisheries shares and a $2.8million reimbursement by the Crown for the cost of setting up Te Ropu o Tuhoronuku to seek a mandate to settle Ngapuhi Treaty of Waitangi grievance claims.
"How is $2.8million spent last year and reimbursed this year now an increase in assets?" Mr Tipene asked. "And if most of the supposed profit is just a lucky windfall tax credit for a bonus share issue, how do we get a measure of the real performance of our asset holding company for our fisheries trust?"
Police were called after a Ngati Hine woman was threatened with a punch in the face when she asked questions at the runanga's annual meeting last year.
So, to curb intimidation, the Bay of Islands hapu turned up in a group when the runanga held this year's annual meeting on Whakamaharatanga Marae at Waimamaku.
Mr Tipene said a motion to receive the report of runanga chairman Sonny Tau was voted down by the meeting and constitutional amendments proposed by the board were left lying on the table because correct procedures had not been followed.
The chairman of Ngapuhi Asset Holdings, Sir John Goulter, announced at the meeting he would not seek re-election after just over six years leading the company.
Sir John remains the chairman of Ngapuhi's joint venture fishing company, its most lucrative asset, while Ngapuhi Asset director Leigh Auton will take over as chairman of the holding company in December.
Sir John told the Advocate he did not seek re-election because he had shifted from Paihia to Auckland and it was time for him to move on to other interests.
Asked if had any issues with the runanga, he said that if he did he would not still be at the helm of the fishing company.
Mr Tau was unavailable for comment.