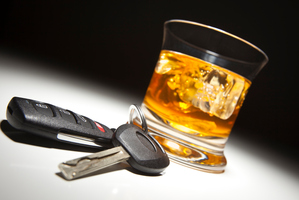 A woman caught driving while allegedly more than three times over the legal alcohol limit on Saturday afternoon has been remanded in custody.
Louisa Johnson, 48, appeared in Whangarei District Court on Monday charged with driving with excess breath alcohol for a third or subsequent time and driving while disqualified after police arrested her as she was driving south on State Highway One on Saturday.
The car was stopped at Lookout Hill, just south of Whangarei, about 1.25pm and the driver - Johnson - and a passenger spoken to.
She recorded a level of 1388 micrograms of alcohol per litre of breath. The legal limit for motorists aged 20 and over is 400mcg.
Johnson was arrested and charged with driving with excess breath alcohol and disqualified from driving and her car impounded for 28 days.
Johnson was remanded in custody to reappear in the court on November 18, when she is likely to enter a plea to the charges.