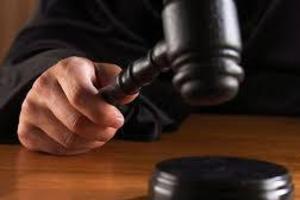 A Far North man charged with sexual offending against children has appeared before the Kaitaia District Court today.
James Brian Sanders (65) appeared before Judge John McDonald in Kaitaia, and was further remanded in custody without plea on 22 charges, some of them representative, of indecent assault and two of unlawful sexual connection. There were seven victims, the court heard, although duty solicitor Tony Shepherd conceded that more charges could yet be laid.
The identity of the school and Sanders' role there were further suppressed, Judge McDonald, Mr Shepherd and prosecutor Duncan Coleman all agreeing that as far as identifying the accused was concerned the horse had bolted.
``Everyone in that community will know who he is,'' Judge McDonald said, adding that there was nothing he could do to prevent the media from going to the accused's home, as Mr Shepherd said had already happened.
``He has a wife of 42 years who has no part in these proceedings,'' Mr Shepherd said.