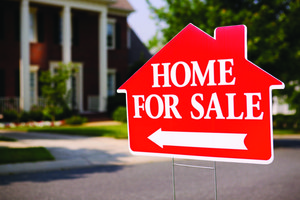 Some Far North landowners have been shocked to see their property values plummet in the latest valuations.
Every three years valuation company QV puts a value on every property in the district. The figures are used by the council to set rates and can influence selling prices. The lower values reflect the slide in property prices since the financial crisis of 2008 and the Far North's oversupply of sections.
Among those shocked by her property's new value is Avril Sanderson from Pawarenga, North Hokianga.
Her farm's value has dropped by $27,000 or 12.5 per cent, and she can't console herself with the prospect of a lower rates bill when the council starts using the new value to calculate her rates from July next year. Because almost every property has lost value, only those which have fallen by more than the 19.5 per cent average are likely to see their rates drop.
Capital values (the value of land plus buildings) have dropped less sharply, averaging just under 12 per cent.
Ms Sanderson said she already paid $1700 a year in rates, compared to $500 when she bought the property 16 years ago, despite living in a rural area with few services.
"We still don't get anything for that. There's just one streetlight, no amenities, no sewerage, no water." The roads were the worst they had been in 10 years and there was no council maintenance of roadside drains, she added.
Far North District Council strategic policy manager Chris Ellington said QV based its figures on recent sales and comparisons with previous prices. The council was independent of the valuations. Property owners whose land value had fallen by more than the average were likely to pay lower rates; those whose values had dropped by less than 19.5 per cent would probably pay more.
In 2010 the biggest falls were in Kaitaia and the west coast. This time some of the biggest drops were in east coast settlements such as Coopers Beach and Mangonui.
Property owners in rural areas without water or sewerage did not pay for those services. Thirty per cent of rating income went on roading, with the council often spending considerably more on roads in isolated areas than it collected locally in rates.
Worst hit in the 2013 revaluation is residential land, with values dropping by almost 40 per cent in Omapere/Opononi and 34 per cent in Doubtless Bay.
In general residential land has held its value better near the centres of towns such as Kaitaia and Kaikohe but even there some drops have been steep. A Kaitaia resident has seen his home's capital value plummet from $190,000 to $150,000 and his rental from $170,000 to $120,000, almost 30 per cent.
Whangarei is due for a revaluation in 2015.