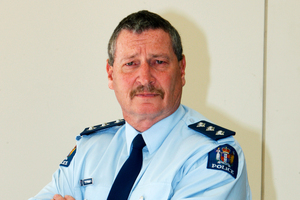 Two of the six sitting Northland Regional Councillors who sought re-election have missed out on being voted back into office in today's local body elections.
NRC chairman Craig Brown was successful in taking the vacancy in the new Coastal South Constituency with 3100 votes, ahead of Deborah Harding (1539 votes) and Jan Vaudrey (507). The new regional councillors will vote their next chairman in.
In the Whangarei Urban Constituency incumbent John Bain was returned with 4407 votes while newcomer David Sinclair, with 3763 votes, will take the second seat in the constituency. They were followed by incumbent and long-time councillor Bill Rossiter, who drew 3656 votes, Paul
Gosling (2498), Huhana Seve (1669) and Mira Morris (1242).
The sole place in the Coastal Central Constituency was won by political newcomer and former Whangarei/Kaipara Police Area Commander Paul Dimery with 1438 votes. He was followed by Martin Hunt (1357), Vivienne Shepherd (865), Pauline Rose (766), Mike Kake (641) and Liz Cassidy-
Nelson.
The two vacancies in the Coastal North Constituency were won by Bill Shepherd with 5119 votes and former MP Dover Samuels (3370). Coming in third was Vaughan Gunson (2596), followed by Spencer Scouler (2031) and Solomon Tipene (1849).
Incumbent Graeme Ramsey was returned in the Kaipara Constituency with 1345 votes to take the only seat. He was followed by Andrew Wade (972 votes), Bill Guest (503) Jonathan Larsen (295) and Rochelle Butt (276).
Dennis Bowman won the sole seat in the Te Hiku Constituency with 2010 votes, while Mike Finlayson was second with 1303 and incumbent Bronwyn Hunt third with 1147.
Incumbent Joe Carr retained his seat with 1271 votes in the Hokianga/Kaikohe Constituency, followed by Justin Blair (892), Simon Land (823) and Puti Tipene (457).