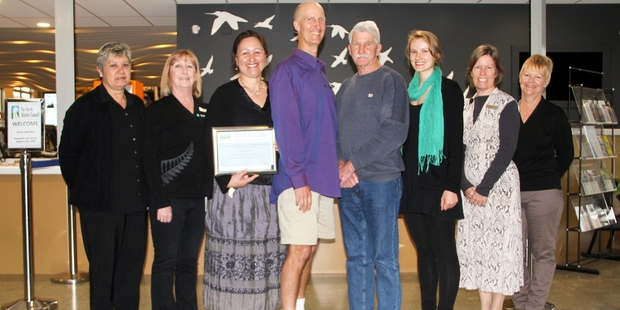 The Far North District Council's customer service team at Te Ahu has been judged second-best in the nation in a local government awards scheme.
The top award for customer service team of the year at the Association of Local Government Information Management's 2013 Customer Service Awards, announced in September, went to Rotorua District Council.
The Far North District Council's Jacine Warmington said the award recognised the innovative approach taken in setting up and administering Te Ahu, which opened last April.
The nomination cited the multi-skilling required to bring together a range of services under one roof, including a council service centre, library, i-Site, museum, community hall, cinema and exhibition area.
"This is a huge bouquet for the whole Te Ahu team, particularly for the way in which the multi-skilling demands have been embraced and the planning and preparation which was required to make it all happen," she said. Te Ahu also won praise for ambience and service in a customer satisfaction survey by the University of Auckland.
Absent from the photo: Customer service officer Kara-Mia Rogers, visitor information consultant Vee Crene, library assistants Rena Parangi and Chris Willett, museum archivist Lynda Hammond and cinema workers Kirstin Webb, Kanjin Laurence, Okena Simon and Steph Davis.