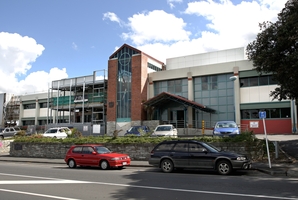 A prominent Northlander has been found guilty on most of the 53 sex and violence charges spanning more than two decades.
The 53 year-old man, who cannot be named, stood unmoving and without signs of emotion in the Whangarei District Court as a jury foreman gave the guilty verdict on 39 counts yesterday.
He was found guilty on 14 charges of assault with a weapon, seven of assault, four of male assaults female, three of assault on a child, three of sexual violation, two of arson, and single charges of using a document with intention to defraud, threatening to kill, assault using a weapon, perjury, attempting to pervert the course of justice and discharging a firearm.
Not guilty verdicts were returned on four charges of assault with a weapon, two of intent to injure, and single charges of arson, using a document for pecuniary advantage, discharging a firearm with intention to cause grievous bodily harm, reckless discharge of a firearm, discharge of a firearm, threatening to kill, injuring with intent to injure and assault.
The high profile Northlander faces sentencing at Whangarei District Court on November 20 for those convictions.
Suppression of his name will remain in place until that matter is addressed during the sentencing.
The verdicts were delivered after a four-week trial.
The man who allegedly had, and on many charges was proven to have, beaten, raped, burnt and bullied during a reign of terror between 1987 and 2009 in areas around Northland, stood almost dully as the verdicts were called.
Puffy faced, dressed in a blue shirt and tweedy jacket, he looked unremarkable and unrepentant. At times he turned his head to stare at people in the packed public gallery.
But after being stood down while Judge Duncan Harvey spoke to the jury, when the convicted man was called back to the stand, he stood turned away from the gallery with his head bowed and back hunched.
Judge Duncan Harvey described the four-week trial as being long and difficult.
The strain of the trial was evident on the faces of the jurors, some of whom wept.