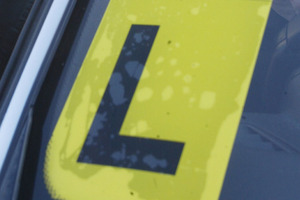 One in three aspiring Northland drivers fails the learner licence theory test, new figures reveal.
But the New Zealand Transport Agency's figures show national pass rates have shot up since computerised testing was introduced in 2009, when more than half of all applicants failed to get past the first stage.
Northland's pass rate stands at 67 per cent this year, compared to 49 per cent in 2009.
Agency figures also show the number of serious and fatal crashes involving teen drivers in the region dropped from 28 in 2008 to 10 last year.
St John Driving Academy instructor Peter Aben said young Northland drivers had a good handle on the road rules.
"Our younger drivers are probably better than our older drivers," Mr Aben said.
Changes to theory and practical testing meant teenagers going for their licence were taking it more seriously. However, good theory knowledge didn't always transpire to good driving, and St John was seeing more drivers wanting to prepare for their practical tests as well, he said.
Agency road-safety director Ernst Zollner said the old paper scratch test was well past its use by date when it was scrapped in 2009.
"All of the questions, the answers and their exact sequences were well known," he said.
"It was apparent that many learner licence applicants were memorising the tests and learning by rote rather than actually studying the full road code.
"Young drivers have gotten the message that they really need to learn the road code before sitting the test."
That was great news for everyone who used the road, because "we need our newest drivers to be safe drivers ..."
While the fall in fatal and serious-injury crashes involving teenage drivers was encouraging, road crashes were still the single biggest killer of teenagers nationwide, Mr Zollner said.
In recent years, a teenager was killed on New Zealand roads every week - one of the worst rates in the developed world.
"That's a situation no one should accept, and New Zealanders are looking for decisive action to reduce this needless waste of young life and young potential."