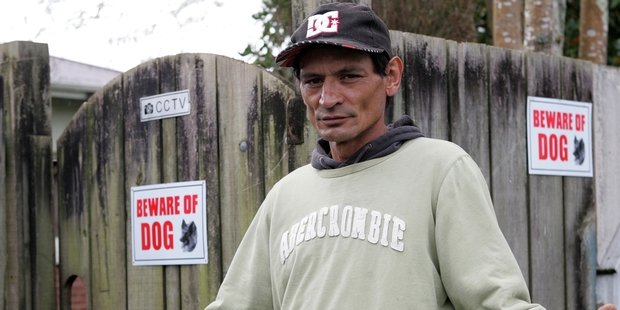 A Whangarei man facing four charges after it was alleged his two dogs attacked a mental health worker visiting his home says he'll plead guilty in relation to one of the dogs, but will fight to clear the name of his second dog, which is still in the dog pound.
Paul Logan has been charged with two offences against Section 57 of the Dog Control Act 1996 and two against Section 58 of the act after it was alleged his dogs, Luna and Misty, attacked and badly injured a mental health worker who was visiting a client on July 16 for whom Mr Logan is a caregiver.
The female health worker is understood to have sustained severe bite and puncture wounds to her neck and body and has had at least two operations to repair the damage. She had to have one ear surgically re-attached, had several stitches to her head and lost a large chunk from one calf. One bite is understood to have been just a centimetre from the carotid artery in her neck.
Logan has been charged with one charge relating to each section of the act for each dog and said he would plead guilty to the two charges related to Luna, but not guilty for the two relating to Misty as that dog was innocent and he would fight to get her back.
After the attack, he immediately surrendered Luna to animal control staff as he wanted him put down after the attack.
"I said at the very start that Luna did it and I'll put my hand up and take responsibility for that. He attacked the lady and I'll accept any punishment for that," Logan said.
" ... I just want Misty back and I will go for a trial by jury to clear her name."
Section 57 of the act relates to dogs attacking persons or animals and anybody found to have breached it is subject to a fine not exceeding $3000 in addition to any liability that he or she may incur for any damage caused by the attack.
Section 58 relates to dogs causing serious injury and a person convicted under that section is liable to imprisonment for a term not exceeding three years or a fine not exceeding $20,000, or both, and the court may make an order for the destruction of the dog.