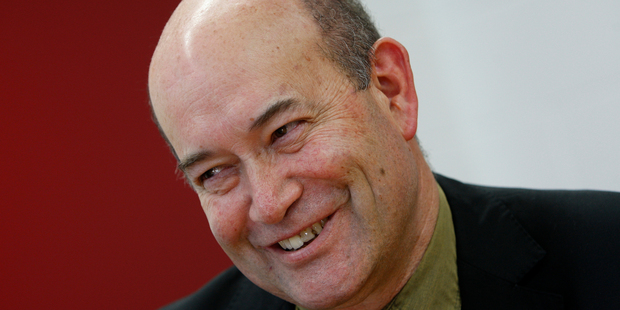 A 37-year teaching career has come to a close for Peter Garelja. The much-loved principal has made changes to lift the achievement rate at Tikipunga High School, and ditch the negative tag of "the lowest decile high school in town". A diagnosis of Parkinson's disease in 2008 has cut short his time at Tiki. He tells Sophie Ryan about his passion for each student's own identity.
The son of a gumdigger, Peter Garelja grew up working class in West Auckland, and was flagged as a bright up-and-coming teacher from an early stage in his career.
"I was always a young man in a hurry," he says.
He took his first position as a principal at Kaipara College when he was 39.
Later he was principal at Waitakere College, and everyone assumed he would be there until he retired, but he knew he had one more school in him.
Taking the position at Tikipunga High School in 2007 was a sort of a homecoming for Garelja, and it is where he will see out the rest of his career as a teacher and principal at the end of this academic year.
His mother was born in Aratapu, his father was from the gumfields in the Far North.
With a grin on his face he tells me how people would draw their breath in when he told them he had taken a role as principal of Tikipunga High School.
"People would say, 'You are in for a real challenge there'."
This was exactly what he was looking for.
"I don't like people being labelled. That's why when people ask what decile my school is I say decile eight, eight for resilience. The other decile might be low but that's nothing to do with us," he says. One label he does wear, and proudly, is Tarara. He says he is proud to be Tarara, the Maori word for a person of Dalmatian descent, but has enjoyed his time at Tiki getting to know te reo and Maori culture.
A painting hung high on the wall behind his desk says "Know your face to earn your place" and he uses this quote to encourage his students to embrace their own identity.
Diagnosed in 2008, only a few months after starting at Tikipunga, Parkinson's disease has cut short his career.
His hands barely tremor when he talks but there is a stiffness in his body, particularly his shoulders, that he explains is what he is struggling with most.
"I do get tired and some days can be a bit of a battle," he says.
There is much to be done to get the New Zealand education system up to scratch, he says, and it is clear he would like to be part of the change for a few more years.
Observations he has made during various fellowships - including one to Harvard University in the United States - leaves much to be desired for Kiwi students.
"Compared to the benchmark of what you see overseas I would say it is good-ish. It's certainly not world class, not when 26 per cent of Maori are not getting NCEA Level One.
"I hope the education system changes here. Some people say 'my goodness, how things have changed', but I don't think it has, I haven't seen enough."
In the middle of his career his marriage broke down and he found himself a single parent raising his son and daughter.
He tells me he is proud of how he juggled raising his children while progressing with his career.
He says the best speech he has given as a principal was at Waitakere College junior prizegiving, which fell three or four weeks after his appointment.
"There was a huge crowd, they were really keen to meet the new principal," he says.
That same evening his daughter, who he raised on his own after his first marriage broke up, was receiving an award at her own prizegiving at Kaipara College.
"So I got up there, and I said 'it is so great to see all these parents here, you have a powerful influence on your children's education. And that is why I hope you understand what I have to say next. I have to go now, it is my own daughter's prizegiving at Kaipara College. I hope you have a good night'." Everyone applauded and told him it was the best speech they'd seen.
Garelja loves music and would make mix-tapes for his family and friends. He made one for Freda Mokaraka when she left Tikipunga High School to take up the principal role at Opononi Area School.
"It was great. It started with Take a Chance on Me by Abba, then had Good Vibrations by the Beach Boys, then a bit of the Clash, Should I Stay or Should I Go," he says.
Ms Mokaraka was mentored by Garelja into her first principalship.
"Peter's leadership and extensive educational knowledge has allowed myself to learn from someone who has strong values around social justice, commitment to raising Maori achievement and a leader who always walks the talk," she says.
She says Northland is losing an esteemed principal, but she knows he will remain close to the sector.
Garelja and his son went to see Neil Young when he played in Auckland.
"Another quote I live off is from Neil Young - 'It's better to burn out than to fade away.'
"You've just got to go for it in life. If you asked me I'd say I have no regrets."
He and his his second wife Raewyn look forward to more time at their bach at Glinks Gully, on the west coast Ripiro Beach, when he retires. "I'm a workaholic. I am trying to force myself to rest, but I don't know how I'll get on."
He said a gift Parkinson's has given him is a passion to write."