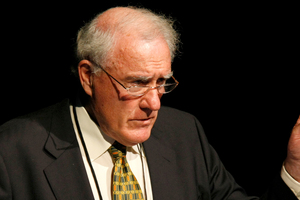 The Northland authority likely to be most affected by local government reform is bringing in the big guns to fire up public interest in the subject.
Northland Regional Council has organised a meeting in Kerikeri with a panel hosted by former prime minister and governance law expert, Sir Geoffrey Palmer.
The NRC hopes the high profile input will stimulate public debate on the looming Local Government Commission recommendations regarding the future shape of Northland's local government. The commission is considering what form local government in Northland should take after a bid by the Far North District Council for a unitary authority in its area.
The commission, which is expected to deliver its report later this year, was itself in Northland recently at a series of 11 public meetings.
NRC chief executive Malcolm Nicolson said the council felt the expert panel evening at the Turner Centre, Kerikeri, from 7pm on Monday, September 23, would complement those meetings and add to the community's knowledge.
The panellists are Sir Geoffrey Palmer, Dr Ganesh Nana (chief economist at Business and Economic Research Limited), Professor Natalie Jackson (demography and director of Population Studies Centre, University of Waikato), Tipene Marr (one of three Maori councillors at BoP Regional Council).