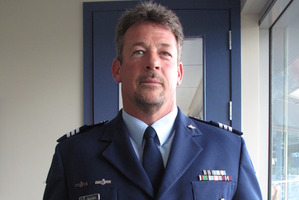 Kerikeri institutions the Pear Tree and Pete's Pioneer Museum are both facing repair bills after weekend break-ins.
While it was not clear yesterday what, if anything, had been taken from the volunteer-run museum on Kerikeri Rd, damage to a window and security cameras was expected to cost close to $1000 to repair.
The burglary comes just months after young boys, now being dealt with by Youth Aid, inflicted similarly expensive damage while breaking into the museum cafe.
Sergeant Phil Le Comte of Kerikeri police said intruders tried a number of doors at the museum before smashing a window and getting into the cafe about 11pm on Friday. The alarm was triggered but the keyholder was alerted only the next morning. Security cameras and monitors were pulled down.
The museum is already struggling and is due to close at the end of this month.
Later that night, about 2am, thieves sawed through padlocks and raided chillers at the Pear Tree Restaurant near the Stone Store.
CCTV footage showed two or three men helping themselves to meat and alcohol.
Mr Le Comte said investigations were continuing.
It was too early to say whether the burglaries were linked but they were quite different.